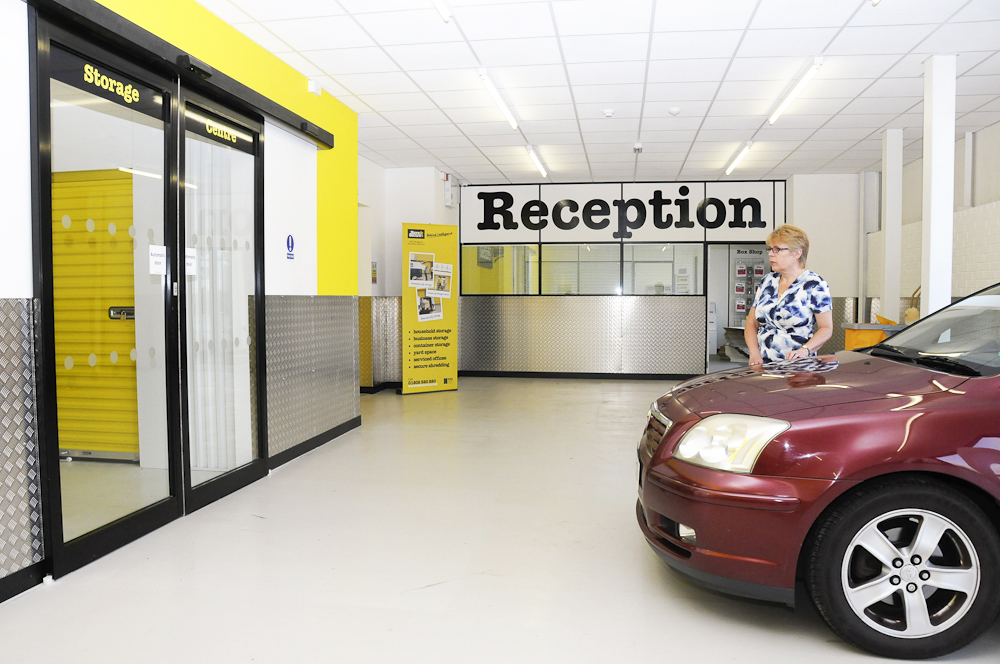 Whether you're looking for long term or short-term car storage in Basingstoke, Store & Secure provides a safe place for your vehicle when you need it, with complete peace of mind.
Our flexible car storage in Basingstoke is easy. We're conveniently located straight off the A339 in the industrial area of Houndmills, next to many car dealerships and the Basingstoke railway. By arrangement, you can drive straight in, park or store your car and access it on any day, at a surprisingly low cost.
Get in touch with Store & Secure to find out more about our indoor car self-storage units or get an instant quote.
At Store & Secure, we aim to offer all our customer the best advice, value and customer service. Find out more about our promise.
Secure car storage
If security is vital to you – and you don't have a secure garage or appropriate parking area, your car may be prone to security risks, especially if it is parked on the road for long periods.
Store & Secure's hassle-free car storage in Basingstoke has 24/7 security in place, with staff on-site, 7 days a week, and the latest security CCTV systems installed. Our CCTV covers the main access points to storage ages, so if anything, suspicious happens we will know immediately. In addition to our high-security system, we also have the latest smoke and fire detection monitoring systems, minimising the risk of any damage to your vehicle.
Benefits of indoor car storage
There are many reasons to choose our flexible indoor car storage units, with a list of benefits including:
Shielding your car against damage from the elements – increasing longevity and protecting value.
Offering more space for extra items you may wish to store (e.g. spare tyres or car accessories).
Private storage units offer plenty of space, preventing scratches and dents.
Long term car storage
With new build homes and apartments offering limited parking spaces, the only options for residents are on-road parking or expensive parking spaces. Car and motorcycle self-storage units provide an affordable and secure alternative.
If you're a car enthusiast or a car mechanic working in a garage from home, car storage units offer the perfect spacing-saving solution. If you own more than one car, secure car storage allows you to free up room in your garage or protect classic cars.
Our secure and well-maintained car storage facilities are ideal for classic and prestige car collectors looking for high-quality self-storage.
Short term car storage
Are you looking for short term car storage in Basingstoke? If you're working abroad or only need to store your vehicle temporarily, Store & Secure offer affordable short-term car storage units.
Accessible car storage
At Store & Secure we pride ourselves in making sure our facilities are as accessible as possible to enable you to have a smooth storage experience. Our bright, modern and spacious car storage in Basingstoke is purpose-built with:
Wide corridors
Large lifts
Free use of trolleys and pallet trucks
Free disabled car parking and loading bays
If you would like to learn more about our accessible car storage units or if you require additional arrangements to make your visit easier, contact us on 01256 444 455 or fill out our online contact form and we'll get back to you.
Car storage unit size guide
Our car and motorcycle storage units are available in a variety of sizes, ensuring you get the maximum benefit from them. Find the right car storage unit for you with our space guide or speak to a member of our team who will be happy to help you find the right size.