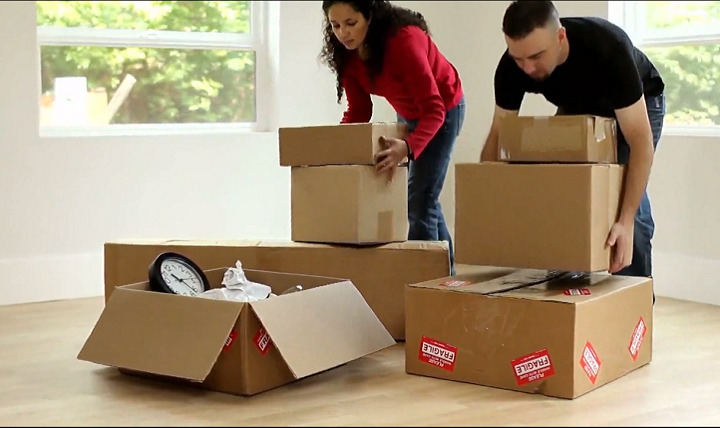 If you're a regular viewer of the hit TV show "Storage Wars" you know it's often an exciting mystery as to what treasures self-storage units may hide. But just how similar are these quick-fire TV auctions compared to what actually happens when self-storage units are abandoned in the UK?
Minimalism is a popular concept nowadays, and there's an increasing number of people using long term self-storage units. Thinking of clearing some household storage? Make use of our personal self-storage units in Bournemouth for effective extra storage space.
So What Actually Happens to Abandoned Self-Storage Units in the UK?
As entertaining as the TV show is, Storage Wars does not accurately represent what happens when self-storage units in Basingstoke and Bournemouth are abandoned. In fact, the practice of auctioning off abandoned contents in self-storage units is illegal in the UK (Self Storage Association UK).
The UK's leading storage companies follow strict guidelines, including Store and Secure, when either a personal storage unit or business storage unit in Bournemouth is abandoned. Here are the 3 steps that must be followed upon the discovery of an abandoned storage unit:
1. Contact the owner
Firstly, the storage company will make several attempts to contact the owner of the personal or business storage units before accessing the goods.
2. Value the self-storage unit
If after this process the owner cannot be contacted, then the storage unit may be valued in terms of its contents. Items of value may be sold to cover the rental debt owed by the previous owner of the items. However, this is not in the form of a storage unit auctions.
3. Sell the items
When the owner cannot be contacted, an inventory of the items is made, and approximate values are added to the goods. Antique dealers and second-hand furniture stores (amongst other specialists) are contacted in attempt to sell the items. Finally, any items that are not sold will likely be disposed of.
What Type of Items are Stored in Self-Storage Units?
Personal
Our customers choose personal storage units for a number of reasons. Household storage is often taken out by those moving home or going travelling. People will also store personal items in self-storage units to help create space in their home. Student storage in Bournemouth is especially popular for students moving things to and from university.
Business 
Business storage units are commonly used to make valuable space in offices by storing furniture and equipment. Because storage unit facilities such as Store & Secure are highly safe, businesses also use them to store important documents.
What's Likely to be Found Inside Abandoned Storage Units?
Personal storage units
• Treasure troves of memorabilia – great if you're also a fan of the collectables.
• Antiques and vintage items, from flashy to tatty.
• Furniture and household items.
• Clothes.
• Electronics.
• Books, DVD's and CD's.
• DIY Shabby chic furniture.
• Heirlooms.
• Personal documents
Business storage units
• Archived documents.
• Trade supplies.
• Items left over from exhibitions and events.
• Office furniture and equipment.
• Excess stock.
So, as you can see, storage facilities in the UK are perhaps not as eccentric as those you might see on some of the episodes of Storage Wars or seen in these famous scenes on screen. Having said that, self-storage units are an ideal solution if you are looking to store items securely and flexibly.
Are you looking for an home for possessions that are taking up lots of space? Try using our personal storage in Basingstoke to clear some space. If you have any other queries regarding our self-storage units, feel free to call our friendly team on 01202 520 220 (Bournemouth) or 01256 444 455 (Basingstoke).