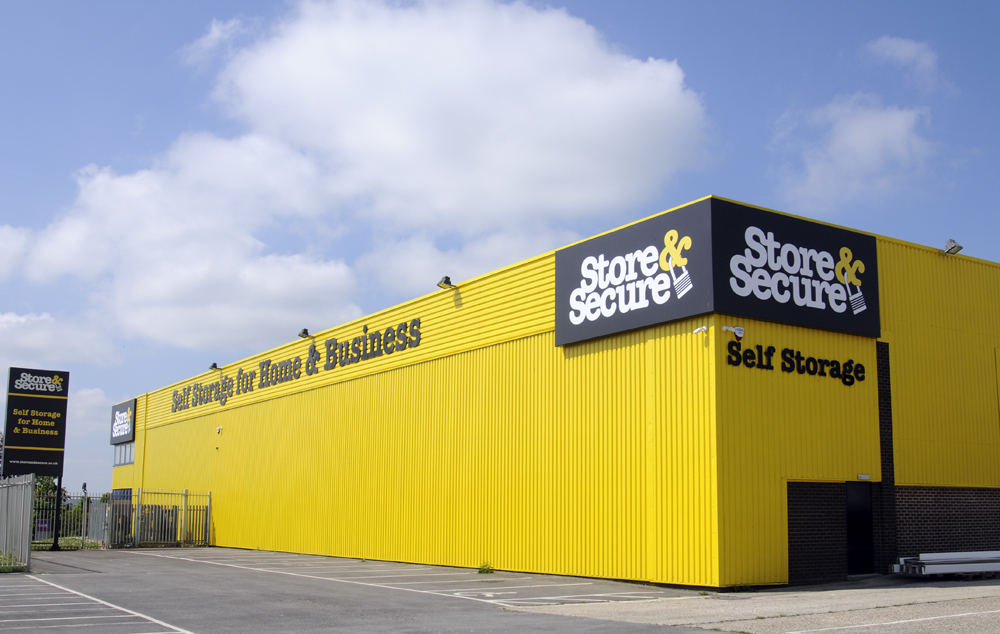 Store & Secure is proud to announce we have expanded by opening an all-new Basingstoke storage facility! The new storage units will enable residents to access personal and business storage in Basingstoke with ease. As an award winning provider of storage, we made it our mission to expand and make our flexible, cost effective solutions available to more!
The new branch is located in the former B&Q premises in Houndmills, a few minutes from the railway station, business centre and easily accessible. The brand new storage facility has been fitted with its first round of 258 storage units in Basingstoke with potential for more.
It is expected to be used widely for business storage and charities for holding stock, plus families and individuals needing temporary personal storage.
It provides business storage units for local businesses in rooms varying from 3 square feet up to 1,500 square feet, plus optional 24/7, drive-up storage rooms.
Best of all, self storage in Basingstoke starts from just £5 per week!
The new storage facility will also have serviced offices to rent in Basingstoke. Choose from various sizes, available for rent at short notice and for any period of time with a range of benefits for your business, including and mailboxes!
To find out more about all the new features of our Basingstoke storage facility, please call 01256 444 455 or get a quote online for personal and business storage.