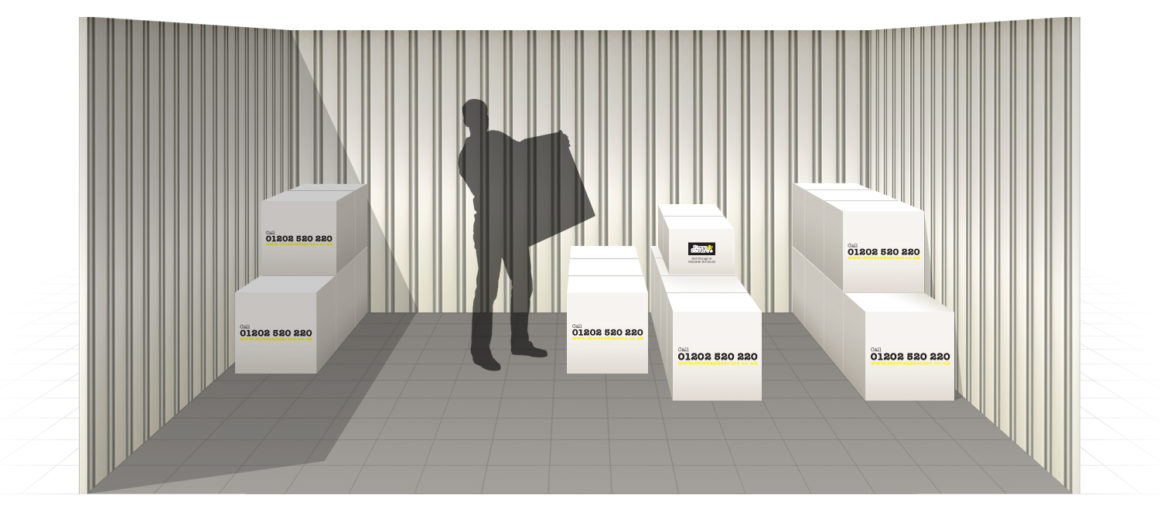 We all know how stressful packing is and how much of a pain it can be to ensure that there's enough space for everything and it's not too heavy to carry. When you're moving house or putting items in storage, the same problems arise and the more efficient the packing, the better! Here at Store and Secure, an award winning storage company in Bournemouth, we understand the struggles of storage and have put together a list of our most useful tips to use your storage unit efficiently:
Close Your Boxes
It might seem silly, but closing your boxes properly and securely is essential for cleanliness and effective self storage. Half opened boxes can invite dust and moisture inside, so ensure you use heavy duty tape to seal tightly shut. Half empty boxes also make things more difficult during transportation as the contents can shift, so consider filling them as much as possible or invest in some fun foam peanuts. If you haven't got any yet, visit our box shop for a range of packing materials including moving boxes in Bournemouth & Basingstoke.
Label Everything
When it comes to unpacking boxes from your storage unit, the more detailed and organised the contents of the boxes and the description of what's inside is, the more it will be a breeze to unload. Use a permanent marker to mark what room the box belongs in and what exactly is inside.
Heavy Boxes Hurt
The journey from home to the car and car to the self storage unit with an undistributed heavy box can play havoc on your back. Distribute the weight of your things within the box and try not to place all heavy items in one box. Wrap all fragile items in bubble wrap and place them at the top of the box so they won't break on route.
Store and Secure is the leading self storage company in Bournemouth and the ideal choice for all your self storage needs. If you'd like to find out more about our self storage options, please call 01202 520220 or email info@storeandsecure.co.uk