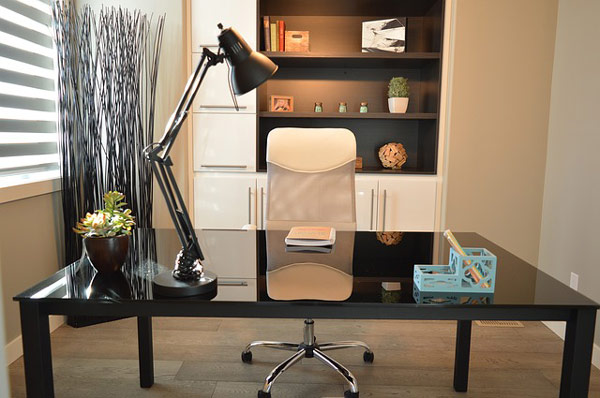 Working from home has many benefits to standard office life, but keeping your workspace tidy is essential to being productive. There are multiple options when it comes to home office storage. We've listed a few of the top storage space savers here to help you find the necessary inspiration.
Alternatively, if you have lots of items clogging up your workspace, you can use our self-storage in Bournemouth and Basingstoke as a way to clear some space and give you more room for productivity.
Built-in shelving
The most effective household storage remains out of the way and organised. Built-in shelving, if possible, should be your first consideration. The design means it flows effortlessly with the office layout, and usually offers lots of space to remove clutter. Plus, it offers a nice display for office plants and other décor you need to give your home office the love it needs.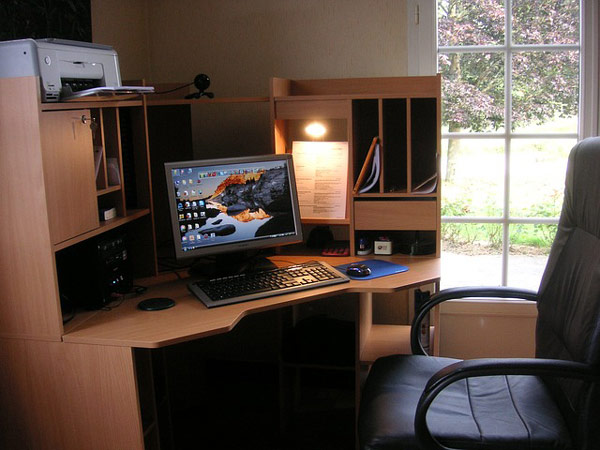 Pick the right desk
When you first thought about your home office layout, you may have re-used an old or perhaps you didn't consider how important the decision is.
The priority is to find a desk that works for you and allows enough breathing room at the same time. Many desks come complete with storage options such as cupboards, under-desk shelving and cubby holes. If your home office allows for such furniture, it could really de-clutter your office by keeping all storage items in one area.
Moving house and need to temporarily de-clutter? Try using self-storage in Basingstoke and Bournemouth to clear that space and make the move a little less daunting.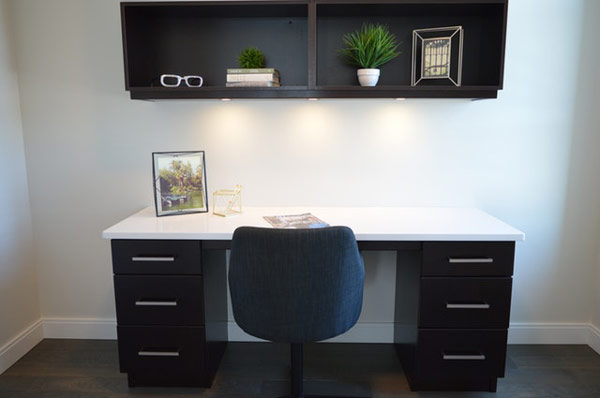 Office floating shelves
If you want to bring a sleek and contemporary design to your office, floating shelves are for you. Floating shelves are quick and easy to install and offer storage out of the way of your space. They bring something a little different and worth utilising in a modern office.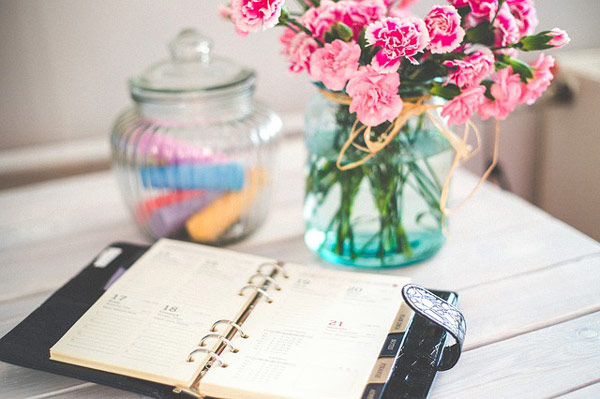 It's the little things
Sometimes it's the little things that count; and that certainly makes sense with office clutter. Stationary, notes and gadgets can make a room look messy (despite their lack in size) and mess with your workflow. Decorative pots are great, desk organisers are a must, and even try upcycling some old glass jars to keep all your little items stored away.
Consider your clutter, de-cluttered.
Moving things around at the office and require temporary storage? Check out our business storage in Basingstoke and business storage in Bournemouth. Or, if you would like any further information about our business and self-storage units, please call our friendly team on 01202 520 220 (Bournemouth) or 01256 444 455 (Basingstoke).