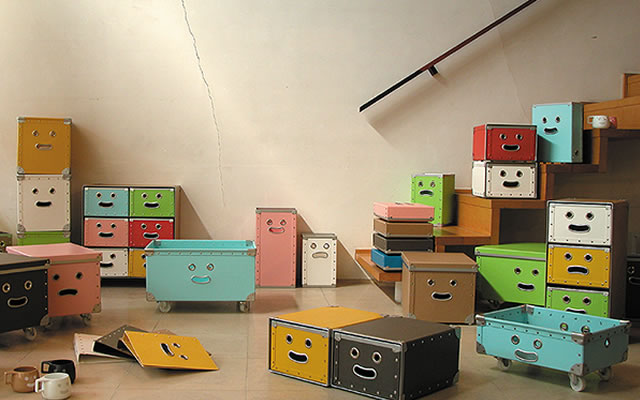 When you're in a relationship it's inevitable that you start to collect things as part of your romantic memories. But where to put them all? At Store & Secure, storage is what makes us tick so we've made a list of the best self storage items that could simplify your shelves and still allow you to hold onto your romantic keepsakes.
Jewellery boxes – According to science, all humans are part magpie, which is why we're so attracted to shiny objects like bracelets, rings, TVs and that new Maserati that your boss just bought. Jewellery boxes are the perfect solution for keeping all your treasured trinkets safe and sound – as long as you put them back when you're finished with them.
Funky storage boxes – Who can resist an object with a face on it! These quirky drawers are all you need when you're looking for a little pick-me-up or somewhere creative to store your love notes. Perfect!
Bookboxes – Hollow out a book and you have a handy and quirky storage item that can camouflage itself on your bookshelf. It's a James Bond book! Store all sorts of things like money, passports or tickets from holidays you have taken together.
Box bears – It's a bear that comes in a box! A Box Bear! These limited edition teddies are handmade and come in a lovely wooden gift box. Display the bear in your home and keep the wooden box to store photos or keepsakes from places you have travelled together.
Store & Secure is an award winning self storage facility based in Bournemouth, located behind Castlepoint. Visit our box store for a range of packing materials, including moxing boxes, packing boxes and bubble wrap in Bournemouth & Basingstoke. If you need to free up space in your house, why not consider home storage with us? Call us on 01202 520 220 or email us at info@storeandsecure.co.uk.