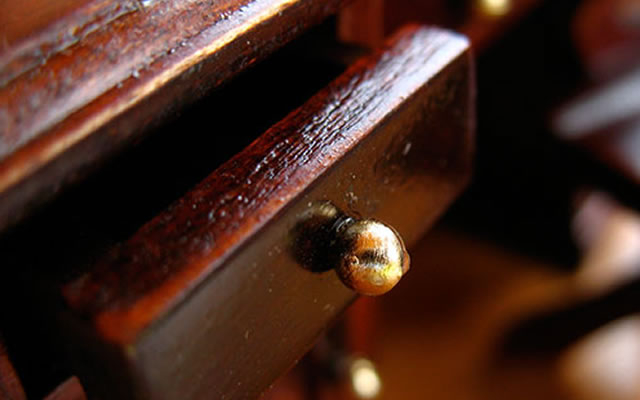 Furniture can be big, bulky and a pain to move. Trying to make space for a new sofa, sideboard or bed when you don't want to get rid of the existing item is near impossible and the garage just isn't big enough nor is it waterproof. Maybe you've got an antique table that you can't bear to part with or a rocking chair to save for a grandchild but you're running out of space!
Secure household storage is the answer. Household storage provides you with the flexible, safe and moisture-free space to keep the furniture you love whilst making room in your home. Find out how to preserve and store furniture effectively:
Clean your furniture
Give each item a thorough clean with a cloth and the corresponding cleaner for the type of furniture (fabric, wood, metal, glass etc). Then let the item dry in a well-ventilated area and check for any damp patches, as they can damage the furniture over time and discolour the material.
Prepare for transport
Rent a man with a van for the day or borrow friends and ensure you have someone to help. Disassemble large items if you can, such as removing the legs from sofas, taking out drawers from dressers and removing planks from bedframes. This will help to maximise space in the household storage unit.
Cover the furniture properly
Purchase some bubble wrap, white packing paper and packing tape from the Box shop at Store and Secure. Bubble wrap is ideal for items that easily break such as mirrors, lamps and framed pictures, and the detachable bits of furniture like chair and table legs.
Cover any bulky items with a cotton drop cloth and canvas tarps to keep dust away and allow for airflow. Plastic coverings trap air and encourage condensation in your self-storage unit, so avoid these were possible.
Strategic storage
Select the appropriate self-storage unit with our handy space guide. Be cautious when it comes to placing items on top of each other as the more airflow between items the better. At Store and Secure we offer secure household storage for as long as you need and your self-storage unit will be accessible at all times during our opening hours.
Store and Secure are the experts in household storage solutions and will work with you to provide the best household storage in Bournemouth. To find out more about our furniture storage, please call 01202 520 220 or email info@storeandsecure.co.uk