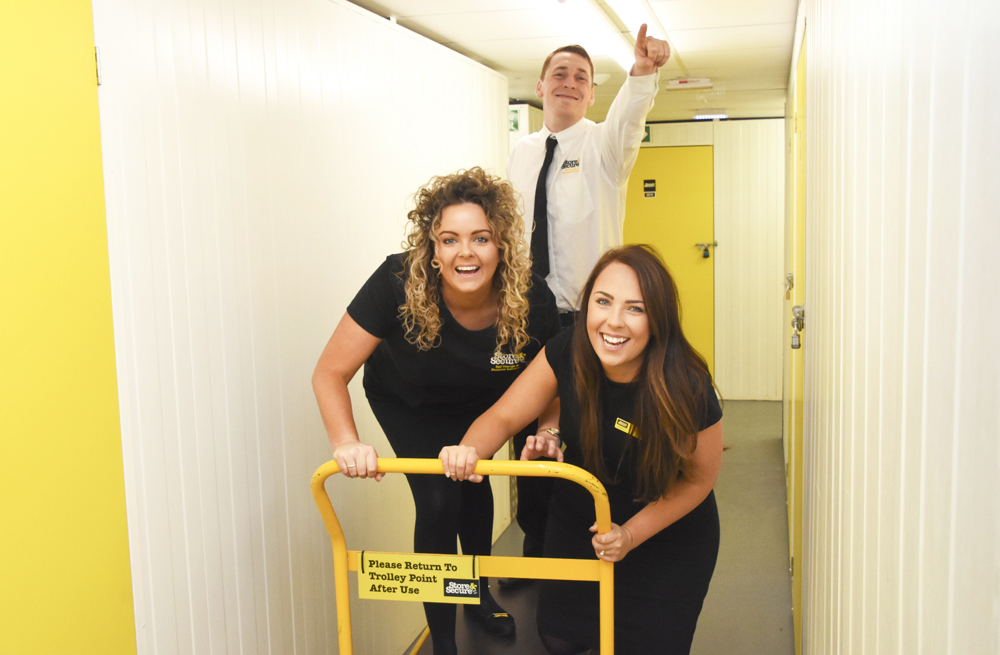 Approaching the end of the university year and not sure where you'll be living next? Not to mention what to do with all your belongings in the meantime? The inconvenience of moving out, moving in, moving out again, and repeating this process every summer can be quite stressful. This is not only time consuming but causes more hassle than it's worth. But there is a solution! Student self-storage is becoming more and more popular for both national and international students.
What are the benefits of using university self-storage?
Whether you need to keep your belongings safe for a week, or the whole of summer, student self-storage is the most suitable option.
Quick, easy and cost-effective
University students are most often on a tight budget. This means that wherever money can be saved, it will be. Depending on where you go, university self-storage is not necessarily an expensive route to take. In fact, many storage providers will offer self-storage designed specifically for students at a reduced cost. Self-storage is also a quick and easy procedure to undertake. Once you have your storage compartment, all you need to do is move in your belongings. It's a small price to pay to save yourself from a long-winded and tiresome process.
Secure safeguarding of your items
With so many possessions as a university student, things can easily get lost when moving in and out. Student self-storage, however, guarantees your items will be kept safe. For example, our student storage in Bournemouth has 24/7 CCTV surveillance. This ensures all storage compartments are securely monitored day and night. As well as this, our self-storage in Bournemouth and Basingstoke are both protected by first class alarm systems. Enjoy the peace of mind that your belongings are safe with a storage company you can trust. Get a storage quote online from us today.
You can travel light
There's no denying that back and forth car journeys filled to the brim with possessions are quite the nightmare. For those who can only travel using public transport, moving your things in and out on repeat is likely to be even more of a struggle. With university storage, you'll only need to pack what you need for your return back home. You can leave all the bulkier and heavier items in your storage compartment until you return.
Saves you from repeating the packing and unpacking cycle
As well as the physical journeys of moving your belongings in and out comes the repetitive packing and unpacking cycle. Having to pack, only to unpack, then pack up again is more than tedious. Using university self-storage simplifies this whole process. As a result, you only need to pack and unpack once. Not only does student self-storage save you valuable time, but it also saves you energy. If you need packing items, you can buy these at a low cost from our Box Shop. Find everything you need for self-storage all in one place with Store and Secure.
Finding cost-effective student self-storage
At Store and Secure, we offer a range of options suitable for business storage, personal storage, and student self-storage. We can offer you cost-effective university storage that won't break the bank. And if you're worried the weight of your items may be difficult to manage, then not to worry. With our trolleys and lifts, you won't break your back either. This saves you from needing to make multiple and unnecessary trips bearing heavy items.
If you are looking for somewhere safe to store your items, contact Store and Secure for a quote today. We provide student storage in Bournemouth and Basingstoke at a reasonable price. Our facilities are open 7 days a week, so you can access your belongings on whatever day you need. Give us a call to discuss your student self-storage requirements. Call us on 01202 520 220 for Bournemouth and 01256 444 455 for Basingstoke. You can also get a storage quote online or pop us an email.