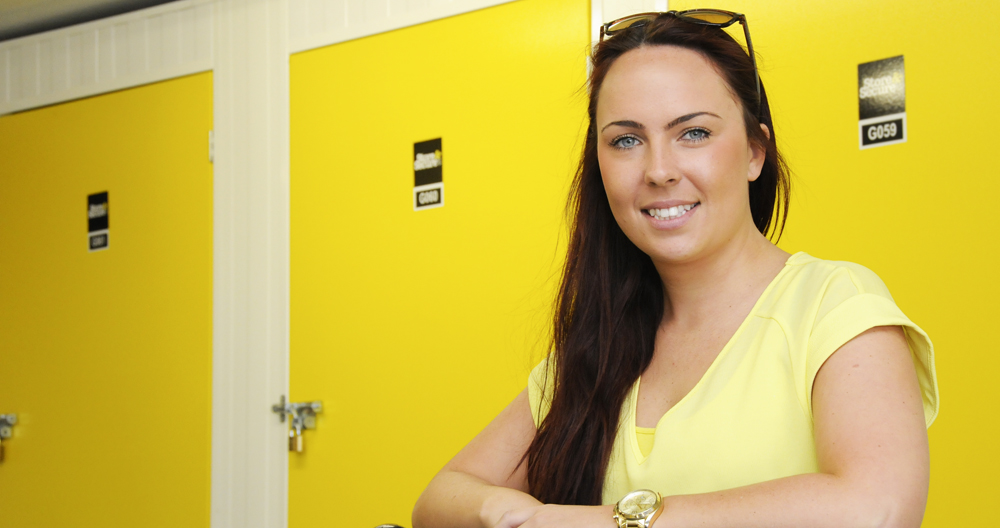 Our Basingstoke and Bournemouth self storage facility manager, Sophie Maidman was recently shortlisted for the Rising Star category in the fantastic Rock Awards.
Sponsors of this category, Breeze Volkswagen, joined Rock Recruitment in searching for an outstanding employee of any company in Dorset aged 16-26.
Although Sophie didn't win the award, she reached the top five (out of 230 Rock Star applications) and just look what the judges said about her!…
"Sophie is an intelligent young lady who is capitalising on the opportunities she has and with ever-growing confidence will no doubt achieve her goals. What stood out about her was her work ethic (happy to muck in a do what needs to be done), and the path she has taken to carve out a vital role for herself in the business. 
"She had an incredibly mature and proactive attitude towards recognising areas where she can improve and then taking steps to do this, as evidenced by the Dale Carnegie course she completed. With this in mind, I think that she could set herself any goal and would have the motivation and self-discipline to achieve it."
Writing to Sophie, the judges told her: "… Breeze found you to be a truly inspiring finalist and an impressive individual who, had it been a normal interview situation, would not have hesitated to hire you. There is no doubt that you have a bright career ahead."
That's probably why we all rate her so highly too!
You can find more information on the Rock Star Awards on website www.rockstars.uk.com 
Want to learn more about our self-storage company in Bournemouth or business storage in Basingstoke? Contact Store & Secure now on 01202 520 220 (Bournemouth) or 01256 444 455 (Basingstoke).