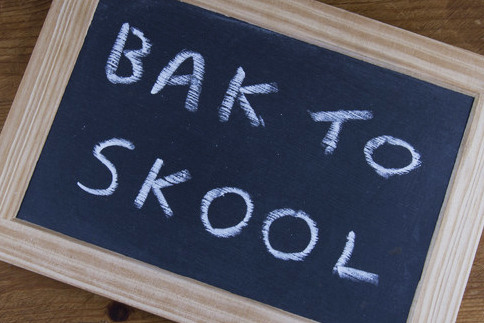 Back to school storage is essential. The summer has flown by and the kids have left a barrage of books, stationery, swimwear and garden toys in their wake. The best and only way to tackle this is to have a storage strategy.
At Store and Secure, the leading storage company in Bournemouth, we understand the pressure of ensuring your home isn't cluttered and that everything can be found in the haste of a busy school morning. With that in mind, we've created your own personal back to school storage strategy:
Step 1: Find and regularise your routine
Six weeks off can wreak havoc in your cleaning and tidying schedule. Two weeks before the kids are due back, establish a time every day or so that gives you an hour or two to organise and pack items for storage. Pack up the summer sports equipment ready for next year rather than leave it sat in the hallway collecting dust.
Step 2: Do a little bit everyday
Those few hours you now have can be used to tackle each room in the house. When you begin it may seem like an insufferable amount of clutter to organise and the kids may not want to let go of certain things – or help! Our customers can collect items when it suits them, meaning that a tantrum over a missing blanket is easily prevented. Packing in small sections makes the job less daunting and more manageable.
Step 3: School supplies
There will be school supplies that are seasonal but expensive, so save money by packing school summer uniforms and summer PE kits over the winter months so they can be easily found next year. If there are school reports dating back to their first year that you want to keep safe, Store and Secure offers document storage, which is the ideal solution.
If you don't need to keep certain items around the house right now, Store and Secure provides a variety of short and long-term storage solutions. To find out more, call us on 01202 520 220 or email info@storeandsecure.co.uk.