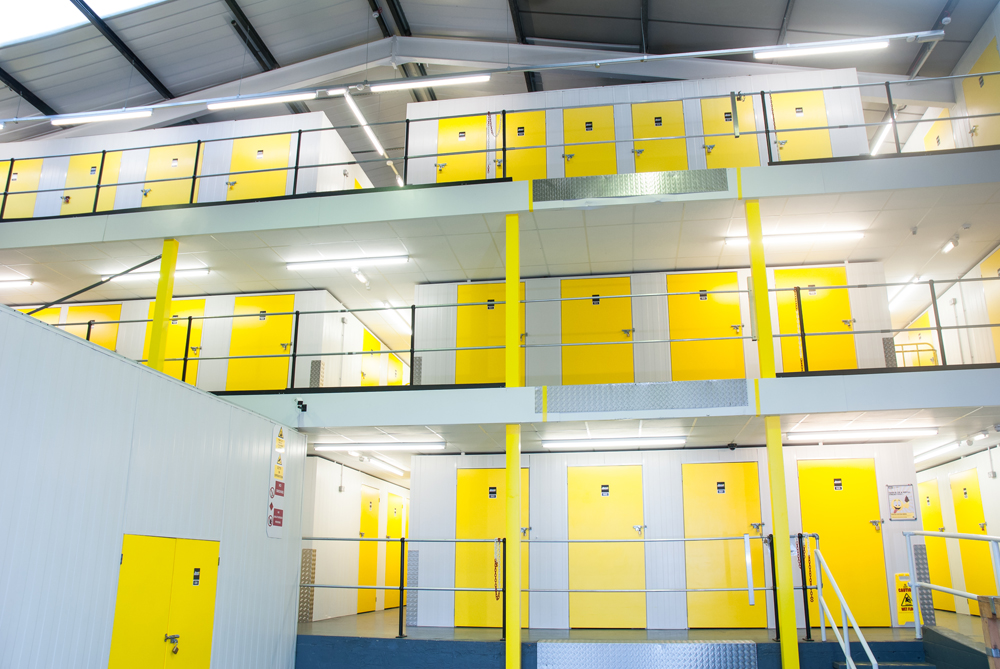 It's finished… the fit-out of our last phase at our storage company in Bournemouth – giving us an extra 150 new rooms (which are starting to fill up nicely) covering 7,000 sq ft!
That completes the staged fit-out of our Bournemouth facility, giving it a total of 660 rooms in an area of 42,000 sq ft. We're now covering every square inch of the three floors… each one reached by a lift.
The new rooms range from 10 sq ft to 200 sq ft, which are our most popular sizes at Bournemouth for business storage archives, stockrooms, stationery rooms, back office – and of course student storage and home moves.
Storage with Store & Secure is low-cost, has free parking with 24-your access and you can upscale or downscale quickly and easily. You can even take advantage of our forklifts, pallet trucks and trolleys at no extra cost! Not forgetting our friendly, uniformed staff to greet you and your visitors, plus free tea and coffee all round.
And it's very safe. With constant supervision, monitored CCTV cameras and alarm systems, our locked units are accessible to you and only you.
If you would like any more information about self storage in Bournemouth, contact storage company Store & Secure on 01202 520 220 (Bournemouth).
---