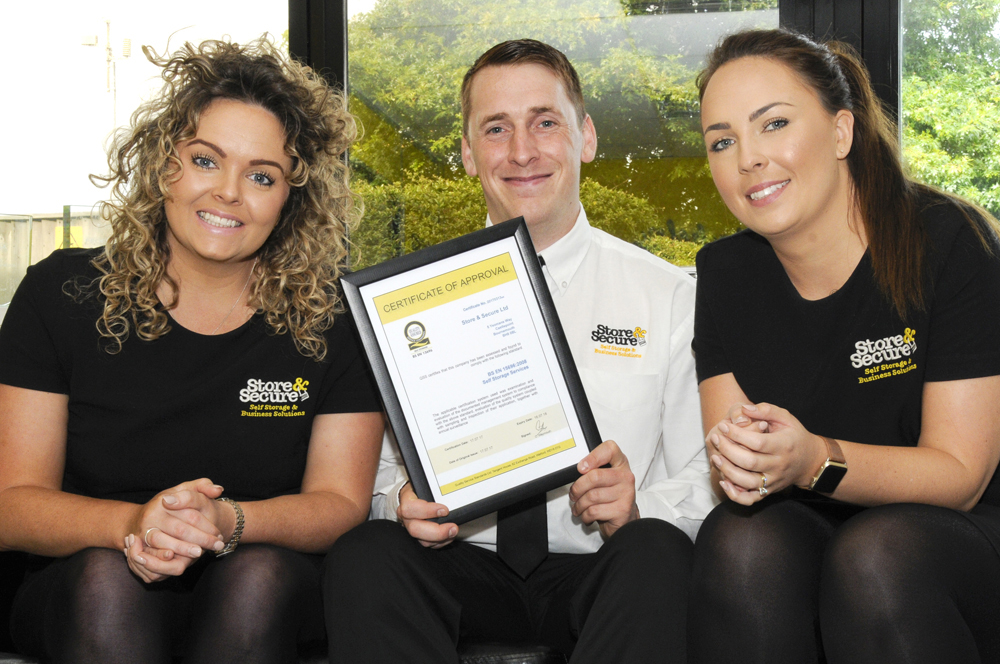 Yes, both our Bournemouth and Basingstoke facilities have gained British Quality Standard BS EN 15696:2008 – and it appears we are the first solely self-storage company to win the accreditation!* We're chuffed to bits!
It took a shed-load of work over three months, but has been well worth it. We've come out with sharper processes, documents and manuals… and more importantly our customers can have rock-solid confidence and trust in the way we operate.
The quality auditor – in her recommendations for each facility's approval – said this: "The business is extremely well run and I have no hesitation in recommending certification."
Having gone through the motions and process of the quality standard, it allowed us to improve existing processes in both our personal storage in Basingstoke and Bournemouth facilities, as well as introduce new ones. It was a great way of disciplining our systems and bringing everything together as one manual. Gaining the standard has been a fantastic achievement for our whole team.
To find out more about our business storage in Basingstoke or self storage in Bournemouth, contact us or call us on 01202 520 220 (Bournemouth) or 01256 444 455 (Basingstoke).
* We know companies that provide both removals and storage have gained the standard, but it really does seem that we are the first self-storage company to win it!