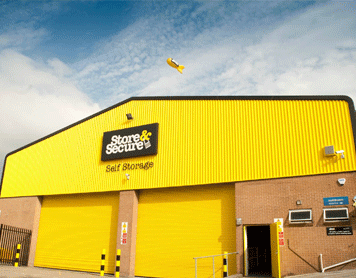 Increasing numbers of Bournemouth businesses are taking space in our expanding self-storage facility – because it's low-cost, with no rates nor utility charges, it has free parking with 24-hour access and they can upscale or downscale quickly for seasonal stock requirements. There's even a free goods-in/out service!
Take the fast-growing The Basket Company, for example, one of the UK's largest online wicker basket retailers. It's an established business with an office and packing department just five minutes away from Store & Secure. But the flexibility we offer – of expanding its storage for seasonal demands – was better than buying/renting its own storage facility. It hires our two largest storage rooms and is about to expand into a third.
Now the thriving internet business – which sells high-quality wicker baskets to the UK public and trade (hotels, restaurants, pubs, etc) – keeps its storage overheads to a minimum by holding all its product with us. We receive deliveries for it (for free) and move them to its storage area, where its staff daily unpack goods, check them in, pick the orders for delivery that day and take them to their own packing department for sending direct to customers.
Director Ian Newey said: "The free goods-in service saves us a lot of time, and we use it for returning faulty goods too. The flexibility of using Store & Secure has allowed us to grow well while keeping our property overheads to a minimum, which we are very proud of."
Check out The Basket Company online – the range of wicker baskets is awesome!