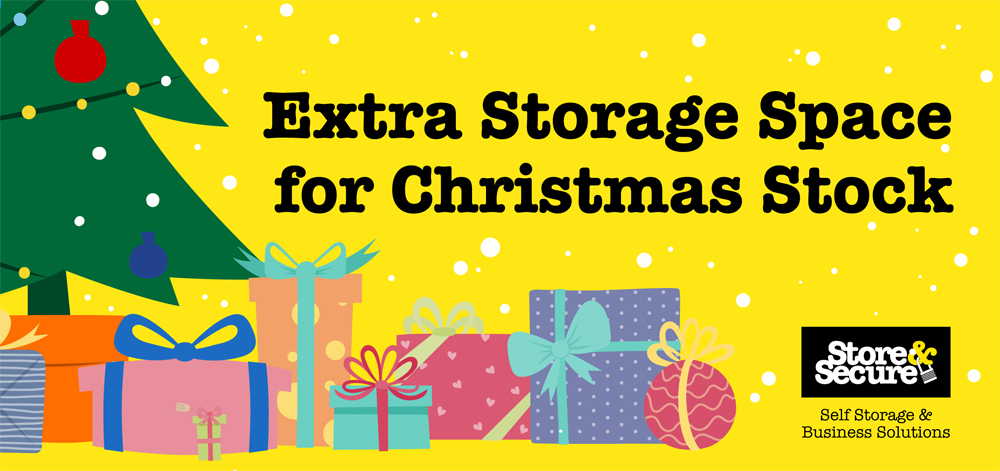 Retailers, don't struggle with pre-Christmas pressure on your storage space – you can release that pressure by storing your extra stock at Store & Secure!
Come and take advantage of the great business benefits of flexible business storage in Bournemouth and Basingstoke:
• Low-cost
• No rates nor utility charges
• Free parking
• Open 7 days a week
• 24-hour access
• Free goods-in/out service!
• Free use of forklift, pallet/hand trucks and trolleys
• Free tea and coffee!
Loads of Bournemouth and Basingstoke shops and online businesses are taking space in our self-storage facilities – because they can scale up or down quickly for seasonal stock requirements, releasing their storage space for more effective use.
Store and Secure business storage provides high-quality storage for businesses, large or small. Our Basingstoke and Bournemouth facilities are highly-secure, cost-effective and easily accessible from the surrounding areas. You can store just about anything in our units… our space becomes your space.
Prices are from as little as £5 per week – and that includes all business rates, heating, lighting and power costs, security and general maintenance charges.
Security: With constant supervision, monitored CCTV cameras and alarm systems, our locked units are accessible to you and only you.
Storage room sizes: Units are available from 25 to 20,000 square feet of self-contained units, and you are able to adjust your space as your storage requirements expand and contract.
Interested in learning more? Contact our Store & Secure team today on 01256 444 455 (Basingstoke) or on 01202 520 220 (Bournemouth).