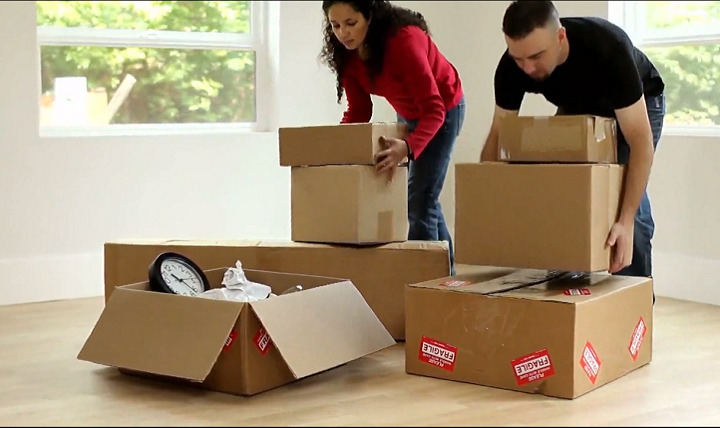 Moving in together as a couple is a big, exciting stage of a relationship. But before taking the next step, read our expert advice on how to make the move as stress-free as possible.
Find the right location
Location is everything. Is it better for one of you to be closer to their work or find a place that is equal distance between your offices? Before you start looking for a new place, talk about which areas would suit you both. If you have a home office, make the most of your space with our business storage units in Basingstoke.
Discuss finances
Income, expenses, debts and credits scores. Although money is a sensitive topic, now is the time to talk openly about it with each other. Discuss how the rent or mortgage and expenses will be divided between you. Consider drawing up a Cohabitation agreement to decide on how to equally divide the assets if things don't go to plan.
Decide whose furniture to keep
If you have been living separately, chances are you both have your own furniture. But does your new place have room for two beds, wardrobes and microwaves? Talk about which furniture you would like to keep or if you would like to buy new furniture together. If you are unsure which to keep, consider storing your duplicates in our storage units in Basingstoke.
Time for a clear out!
This can be a tricky one. Just because you think his collection of old videos tapes can be thrown out, doesn't meant they don't have sentimental value. Likewise, you might not think she needs all those clothes, but you never know when they might come back in fashion! Consider which items are best to donate to charity, sell, keep in storage or simply throw out. If you have a personal collection you don't have room for (but can't bear to say goodbye to), take a look at storage unit options from Store & Secure.
Would you like to learn more about business storage or self storage in Bournemouth and Basingstoke? Please contact us or call 01202 520 220 (Bournemouth) or 01256 444 445 (Basingstoke).