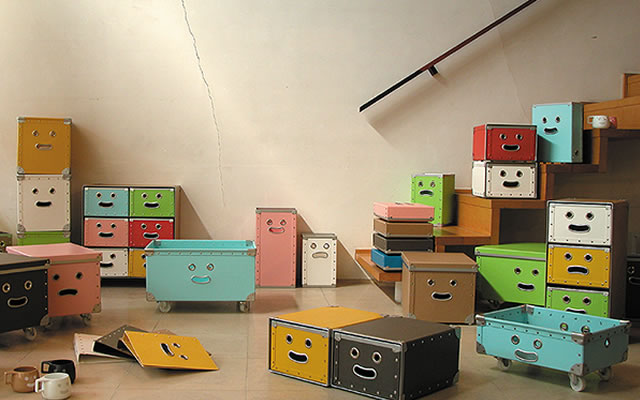 An office space should encourage professionals to work effectively and creatively, free from distraction and clutter. According to a scientific study, the spaces we work in mould who we are and how we behave, which have consequences for our work performance and general wellbeing. It is essential to create and maintain the perfect workspace as we can spend years in the same room or at the same desk. Find out how to create the perfect workspace with office storage in Bournemouth and interior design tips from Store and Secure:
Why get creative?
It has been proven that personalising your workspace improves productivity, so go ahead and mark your territory around your desk. According to a study in 2010 of 47 office workers, those who were encouraged to decorate their workspace were up to 32 percent more productive. Make the effort to bring in a photo frame, plant or splurge on new stationary and stationary holders and make your desk your own.
Create a theme
Finding the right colour and lighting for your office will also enhance productivity. Develop a colour scheme and style with your branding as a basis and keep this in mind with every furniture and decorative purchase. For example, if you're in the creative industry, exposure to blue and green have demonstrated an improved performance when generating new ideas and curved furniture is linked to positive emotions.
Creative storage ideas
Big and bulky filing cabinets look ugly in offices and can make things hard to find. Open ended display bookcases are a great way to store books, files and also display plants or picture frames for a balanced effect. Add coloured opaque screens in between desks to induce efficiency and colourful meeting rooms with a circular table for collaborative thinking.
Office storage in Bournemouth
Clutter is invasive in offices and big and bulky items, seasonal decorations or corporate event stock that is not needed all year round will take up useful space. Grab some cardboard packing boxes and bubble wrap in Bournemouth & Basingstoke from the box shop and get packing!
Office storage in Bournemouth & Basingstoke at Store and Secure is an ideal storage solution and includes archive storage, large-scale storage, mailboxes and units for online businesses!
Consider our tips to make your office space more efficient and secure for enhanced security with important documents. To find out more about our office storage in Bournemouth, call us today on 01202 520220 or get a quote now!