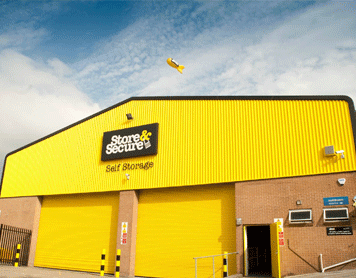 PRESS RELEASE: Bournemouth-based self-storage company Store & Secure has doubled its size with the addition of 27,000 square feet of storage space.
The latest fit-out of storage units cost £300,000 and provides bigger units for local businesses, which can now self-store from three square feet up to 450 square feet.
The company – located behind Castlepoint – also provides suites of serviced offices of various sizes, available for rent at short notice and for any length of time, and 120 24-hour, drive-up storage units.
It is also widely used by families and individuals needing temporary storage.
Managing director Brian Maidman said: "The company is expanding well – this phase is a year and a half ahead of schedule in our first five years' plan. What comes next is growth around the south of England with further locations.
"The concept is very popular with businesses as they can easily up-scale or downsize for short periods, and are never tied to a fixed space, both in storage and our serviced offices.
"We will receive deliveries on their behalf and provide full handling facilities – forklift, pallet trucks and trollies. Even a mailbox.
"Start-ups can try a business idea by beginning as small as they like and without being locked into a contract."
Brian launched Store & Secure in 2010 while he was MD of removals company Maidman's, which he sold in April. He has been joined in the business by daughters Lucy and Sophie.
The business is a member of the Self Storage Association which sets the standards for the industry. It has inspected and approved Store & Secure as a professional self storage operator.
The extra space for this expansion phase lies within its existing building, in an area previously let to Maidman's Removals.