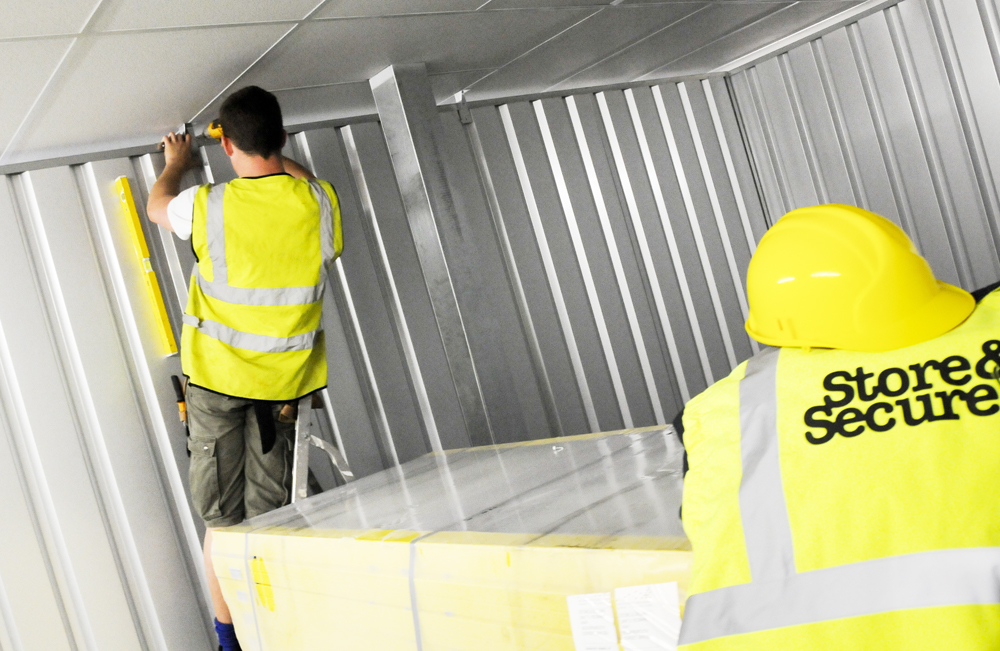 Our Basingstoke facility is about to create some extra rooms ranging from 25 sq ft to 500 sq ft, especially useful for businesses needing to store stock or small online businesses needing somewhere to operate.
This is flexible and secure self-storage at its best.
Unlike other commercial property in Basingstoke which comes with various fees, the only cost incurred when renting self-storage space is VAT. Even then, providing your online business is VAT-registered, that will have little impact to your bottom line.
Self-Storage is particularly useful if your business has seasonal peaks and troughs. You can acquire your stock in advance of a peak and run it down when things go quiet.
The location of your self-storage unit is equally important and Store & Secure Basingstoke is easily accessible.
When you hire one of our rooms, you have full, free use of our forklift and driver, pallet trucks, hand trucks and trolleys – so moving your items becomes a piece of cake. We will receive your goods for you FOC too! And you can relax in our reception with a complimentary cup of tea and coffee, available to all of our customers.
Security is vital and your stock will be safe. Our sites are staffed seven days a week in office hours. Digital CCTV covers all the main access points to the storage area, constantly monitored throughout the day then during the night by an external security company. And our premises are protected by an advanced alarm system, which means that should anything suspicious occur, we'll know.
If you're interested in hiring space, give us a call on 01256 444 455.
And if you'd like an inside peek at our facility, Google has 360º views of it… click here!