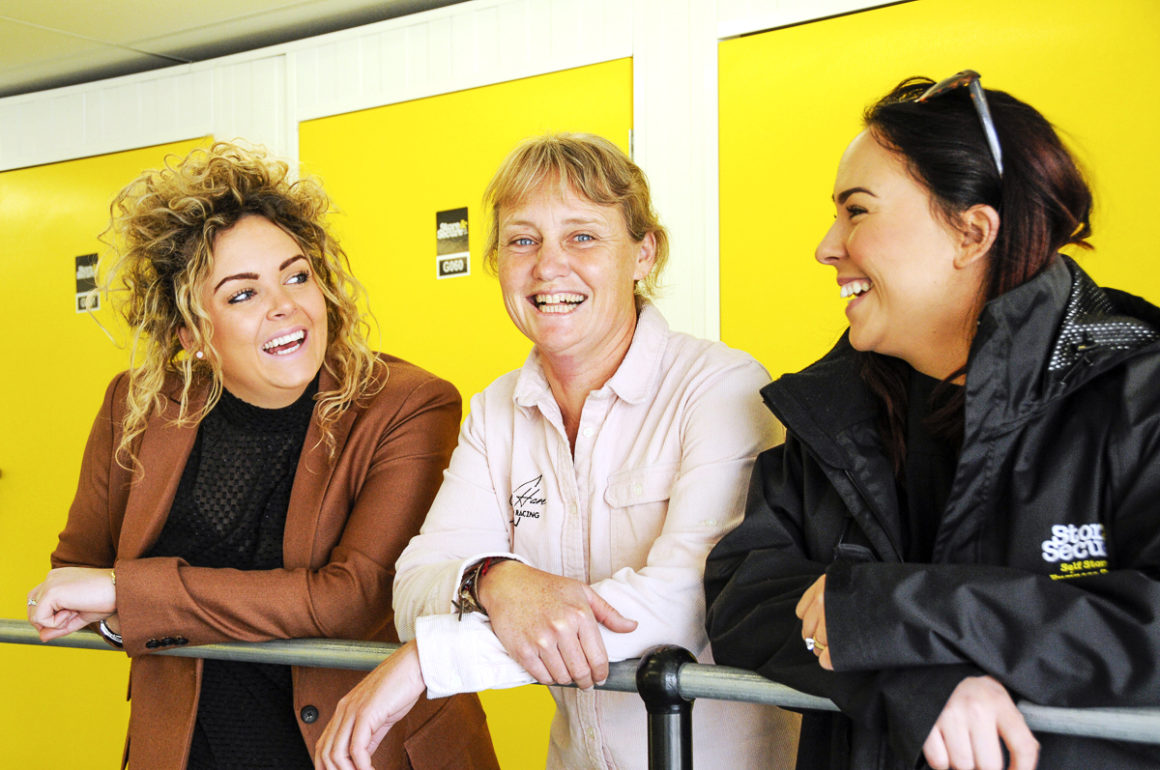 Meet Pip Hare (centre), who plans to be the 10th British sailor to complete the exclusive 24,000-mile Vendee Globe Race and – while she's at it – to break the current female course record set by Dame Ellen MacArthur. In doing so, she will become the fastest woman to race single-handed around the world.
Pip lives in Poole and everyone at Store and Secure is seriously impressed with her courage and determination. We are providing her organisation – Pip Hare Ocean Racing – use of a 20ft storage container for the next two and a half years. That's to cover the length of the campaign and post-race activities.
Her storage space has 24/7 drive-up access so Pip can get at everything for her programme whenever she needs it. Needless to say, it is fully covered with our superb security system. These ground-level rooms are hugely popular with tradesman, builders, market traders and site workers for storing their stock, machinery and tools.
In November 2020, Pip Hare will set out non-stop, single-handed around the world, in one of the planet's most elite sporting events. Since its inception in 1989, fewer than 100 international skippers have completed the race, only eight of which were women.
Pip already holds two world-first endurance records, is the winner of multiple international yacht races and has twenty years of experience in ocean racing.
In the Vendee Globe Race, she will be racing a 60ft long IMOCA class yacht, with a mast height of 29m and a sail area equivalent to three tennis courts.
Her campaign is based in Poole and she will be training and racing from the harbour over the next two years. It is a great boost for the harbour and the local area to host such a high-profile sporting campaign for the first time. The campaign is already attracting media attention and the boat will be on display at the Poole Boat Show in early June, when Pip will officially open the show.
You can follow Pip on her website and social media:
• Website: www.piphareoceanracing.com
• Facebook: Pip Hare Ocean Racing
• Instagram: @piphareoceanracing
• Twitter: @pipoceanracing