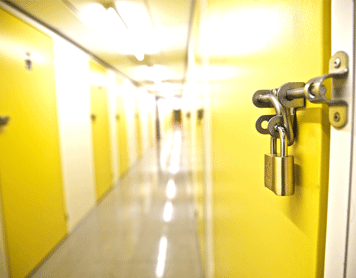 Gauging how much space you may need in a self-storage unit can be difficult, especially if you haven't previously explored the depths of one of our great facilities. For this reason, we have made some approximations of space that you may require depending on the size of your home.
For a 1 bedroom home, your belongings will require between 25 and 50 square foot of storage space.
For a 2 bedroom home, 50 to 75 square foot of space.
For a 3 bedroom home, 75 to 100 square foot of space.
For a 4 bedroom home, from 100 square foot to 160 square foot.
Of course these are only estimations and will vary according to factors such as the quantity and size of key pieces of furniture, like dining tables, sofas and couches, desks or bookcases. For clearing out an under-utilised room or moving out of your home you may choose to use a hire van.
For one bedroom, a transit van would be most suitable due to its low hire-costs and easy access. A transit van should be able to occupy the contents of one bedroom with a single load – for those busy rooms stacked high with belongings, two loads of the transit van should suffice.
For two bedrooms, a transit van may be filled two to three times, which is why it may be more suitable to use a Luton van – to prevent you bouncing to and from your destinations.
Three bedroomed houses may fill a Luton van to full capacity twice. If you don't mind the odd journey back vand forth then the Luton van will keep your hire costs low, however, should you want to finish the task of moving your belongings quickly, a 7.5 tonne truck may be more suited, with its greater capacity.
For four bedroom houses, should consider the 7.5 tonne truck as a primary option considering the quantity of belongings your home is likely to accompany. Furniture such as a piano, book cases, bed frames and cornered-sofas are all easily able to fit inside of such a wide vehicle.
If you have any further queries about van or unit sizes, or if you would like a self-storage unit quote, do not hesitate to get in contact with us at Store and Secure in Bournemouth, either through our online form or by phone on 01202 520 220.