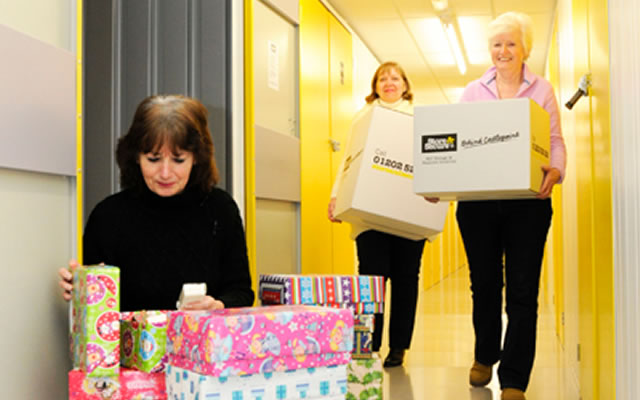 New for 2015… we are helping the Poole branch of a charity that relieves suffering for handicapped and disadvantaged children and families in Romania.
We are supplying free storage to help the Biggin Hill Romania Group (BHRG), which provides aid and relief to the most needy and vulnerable children and families specifically in the area of Comanesti, North East Romania.
The charity started by relieving the stress of sick/handicapped children in state-run institutions and children's homes, but BHRG later expanded to deliver supplies to hospitals, dental surgeries, schools and churches and now also supports mentally, physically or other disadvantaged children kept at home.
The storage room allows the BHRG to store donated items for its annual Christmas shoe box appeal, as well as good quality clothes (particularly children's and baby's clothes), other baby items (pushchairs, cots etc), bedding, toys and bric-a-brac.
Volunteer Lyn Jenkins (left) said: "The storage room is extremely helpful to us – contributors can deliver items direct, with very easy access, and we can work there to sort items and pack for shipping."
The charity sends two large consignments each year by road and often several smaller shipments in between.
It also operates a shop in Romania that sells donated items from the UK – this allows them to sell low-cost items to poorer families while raising funds for its new centre for homeless girls.