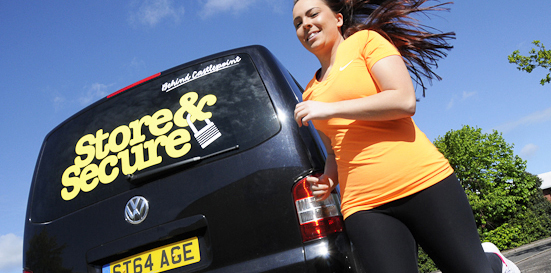 It's been an ongoing commitment this year for us all to work alongside local charities and if it's a case of keeping up the pace and getting involved with the Hospice 10k run, there's a team for every initiative.
Raising money for local hospices: Julia's House, Lewis-Manning Hospice and Forest Holme Hospice, the Store & Secure team, joined many other runners alongside Bournemouth seafront.
Facility Assistant, Julia Pearce highlighted, "While it's easy getting the running shoes on, keeping it going for 10k certainly was a feat in itself, but a hugely rewarding experience and to be part of a worthwhile event."
Manager, Lucy Maidman commented, "It's been a great year working for good causes and makes us all feel part of the community, helping out where we can and also as a responsibility too. Our free storage for local charity shops was a success this year and keeping the momentum with other events is important."
A fulfilling morning for everyone involved in the hospice run has resulted in thousands of pounds raised for the three charities and the opportunity for many people to give a bit back and support others.