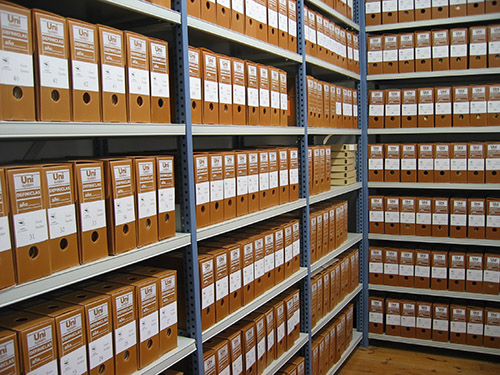 Organising your self storage unit can be a challenge. With so much room, it's tempting to store items in any space you see. This can lead to a muddled self storage unit and misplacing of treasured belongings. To prevent this, here are storage company Store & Secure's top tips for organising your self storage in Bournemouth or Basingstoke.
Go big or go home
Ensure your storage unit is easy to navigate by placing larger items at the back. This will allow you to see all of your items at once whilst ensuring you aren't prevented from reaching smaller belongings. Whilst Store & Secure offer various sizes of storage across Basingstoke and Bournemouth, it's important to maximise the space that you available.
Secret spaces
Ensure you take full advantage of your self storage in Bournemouth by filling hollow furniture with smaller boxes. Whether you're storing washing machines, wardrobes or cabinets, the insides of these items can be a haven for storing smaller items.
Label your boxes
Labelling your storage boxes is the best way to group items together whilst preventing any chaotic rummaging in the future for that priceless trinket. Ensure your small items are kept safe and in labelled boxes with Store & Secure's packaging materials in Bournemouth.
Plan to preserve
When storing appliances such as microwaves and fridges, prevent a build-up of bad odours by wedging the doors open. For more general items, ensure they stay in great condition by covering them with a dust sheet.
Leave space in your self storage unit
No matter the size of your storage unit in Basingstoke or Bournemouth, ensuring you can easily get to items is important. Make sure your belongings can be reached by leaving room for a 'path' down the left or right side of your self storage unit.
For more information on storage company Store & Secure's other services, including business storage and office accommodation in Bournemouth and Basingstoke, call us on 01202 520 220 (Bournemouth) or 01256 444 455 (Basingstoke).