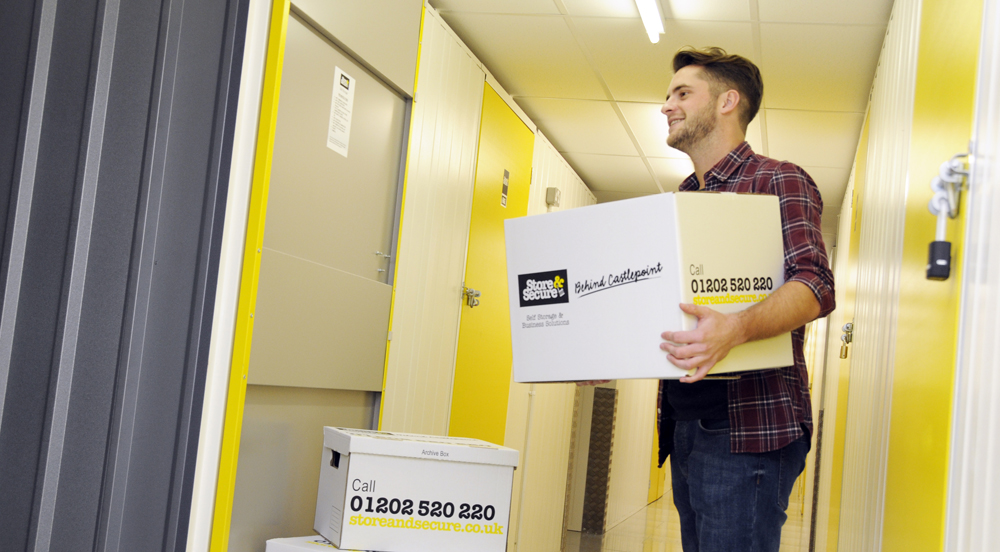 The New Year can be a stressful time for offices: end of year accounts, getting everything in order before taxes are due and sorting out what paperwork is needed close to hand and what can be stored off-site.
At Store & Secure in Bournemouth, we offer a range of office storage facilities for our customers including document or archive storage, and an office storage service. All of these flexible storage options are available so that we can help your business be the best it can be.
Document storage is a great way to free up space in the office. You can store as much paperwork as you like with our flexible storage units. Archive storage means that there is a possibility that you can not only save money, but also make money! Think about it – that space that was previously useless can now be used for more productive purposes.
Our archive storage facilities located behind Castlepoint are also incredibly secure. With our 24-hour CCTV linked to a monitoring station we can keep an eye on your things for you. Our premises is also protected by an advanced alarm system so should the moment anything suspicious happen, we'll know.
Our document storage also means that you can self-manage your office self-storage. You'll have access to our truck, trolleys and more when you store with us. The great thing about an office storage unit from Store & Secure is that you can access it at any time – just notify us in advance if you'd like to access your unit outside of our normal hours and we'll make sure that you'll be able to!
If you're moving or are generally away from the office and want to minimise any mix-up with the mailman, why not rent a mailbox from Store & Secure? For just £5 a week and for no fixed term, you can rent a mailbox for as long as you like!
Store & Secure is an award-winning self storage company in Bournemouth. To find out more about our office storage facilities why not pick up the phone and call us on 01202 520 220. Alternatively you can email us at info@storeandsecure.co.uk.