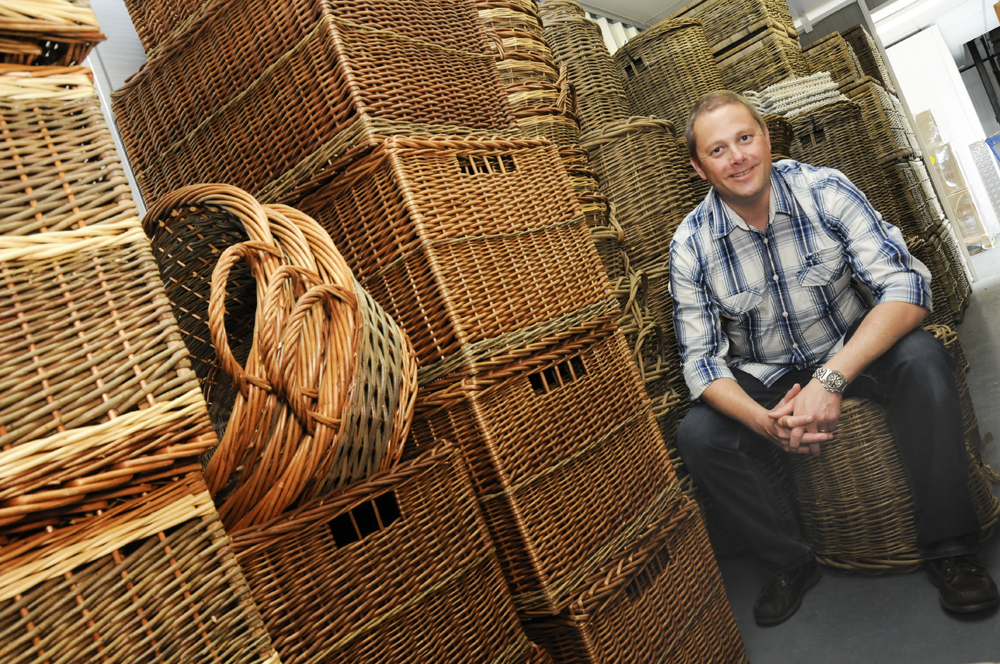 We're really pleased to have helped online business The Basket Company in its early days – which became so successful that it moved out!
The company grew fast and soon needed its own warehouse and offices, which it moved into last year in nearby Ringwood. It's now one of the UK's largest online wicker basket retailers, selling to the public and trade (hotels, restaurants, pubs, etc).
The Basket Company has nearly doubled in turnover since moving into its 3,500 sq ft premises. It has expanded into homeware as well as the ever-popular basket ware and is about to launch a new website. Some of its basket sales are seasonal…over the winter log baskets have been big sellers, soon that will swing to Easter baskets and then to picnic baskets.
For three years the company hired two large storage rooms with us at our business storage facility in Bournemouth, while working from an office and packing department just five minutes away from Store & Secure.The flexibility we provided – of expanding its storage for seasonal demands – was very useful and at one point the company was hiring three large rooms.
We received deliveries and moved them to its storage area, where its staff would each day unpack goods, check them in, pick the orders for delivery that day and take them to their own packing department for sending direct to customers.
Director Ian Newey said: "The storage rooms at Store & Secure were just right for us at the time – the flexibility allowed us to grow well while keeping our property overheads to a minimum. The free goods-in service saved us a lot of time, and we used it for returning faulty goods too."
Check out The Basket Company online – its range of basket ware and homeware is wonderful!
Update: Since this was posted in February, we launched another storage service to reach other customers in Basingstoke. Find out more about business storage in Basingstoke and Bournemouth by calling 01202 520 220 (Bournemouth) or 01256 444 445 (Basingstoke) or get a quote.