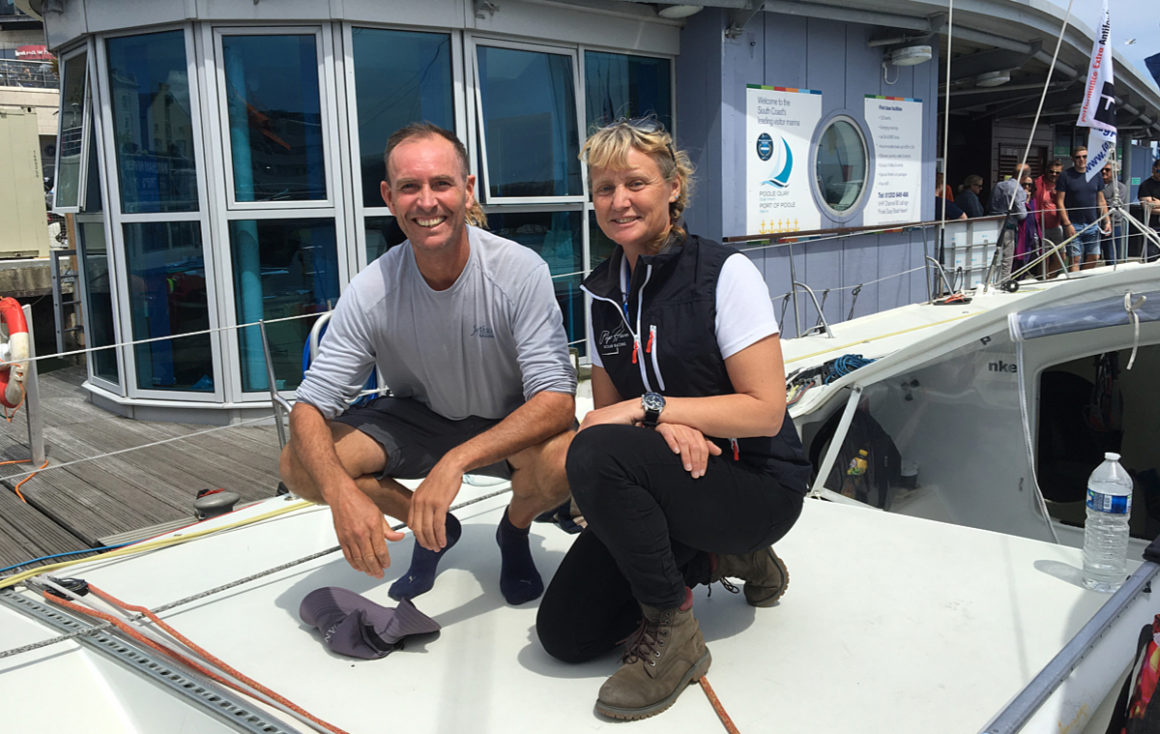 Our friend Pip Hare is really excited that her co-skipper for this year's Rolex Fastnet race will be Paul Larsen – the current holder of the world speed sailing record and a world class ocean racing sailor. The race starts Saturday August 3.
We wish you luck, Pip, hope everything goes extremely well and that you complete in an amazing time! And better than that… go win the thing!
The Fastnet race starts in Cowes on the Isle of Wight. Competitors cover a course of 608 nautical miles and round the Fastnet Rock off the southwest coast of Ireland before returning via the Isles of Scilly to finish in Plymouth. The race has a huge worldwide following and has seen continued growth over recent years, with the limit of 300 boats having to be increased to over 340 due to high demand.
During Fastnet, you can follow Pip's boat with a tracker: https://www.rolexfastnetrace.com/follow
Meanwhile, two days before Fastnet, Pip will be the speaker at a special evening event for local business leaders to meet her and hear the story – it takes place on Thursday August 1 in Poole – click here for details: https://evolvemembers.com/entrepreneur-events/an-evening-with-pip-hare/
• We are providing her organisation – Pip Hare Ocean Racing – use of a 20ft storage container for her entry in the gruelling Vendee Challenge for the next two and a half years. That's to cover the length of the build-up, campaign and post-race activities.