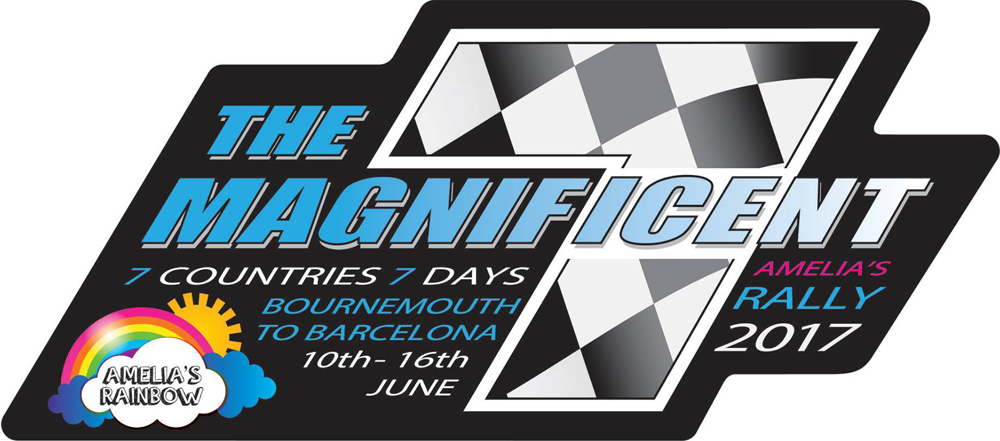 A car rally – Amelia's Rally The Magnificent 7 – sets off from our Castlepoint premises this Saturday… and it will raise thousands of pounds for children in and around Dorset who are suffering from terminal, life-limiting and serious chronic illnesses. It'll be amazing… come and wave them off and enjoy a free bacon sandwich and coffee!
Five rally cars cars will travel through seven countries in seven days after leaving our Bournemouth self-storage facility  facility at 7.30am. It's all for Dorset charity Amelia's Rainbow, which we love to support – 'cos they're great! Bacon sandwiches will be served from 7am.
You'll find more information about the rally on its Facebook page: https://www.facebook.com/ameliasrally/
If you'd like to join us at the send-off, it would help us to know for catering – you can let us know on the Facebook page if you're attending. Otherwise, just turn up!
The cars will be driving through France, Belgium, Luxembourg, Switzerland, Germany, Spain and Andorra.
If you'd like to donate money to boost this amazing fundraiser, please visit: http://www.virginmoneygiving.com/team/ameliasrally2017 – thanks!
---