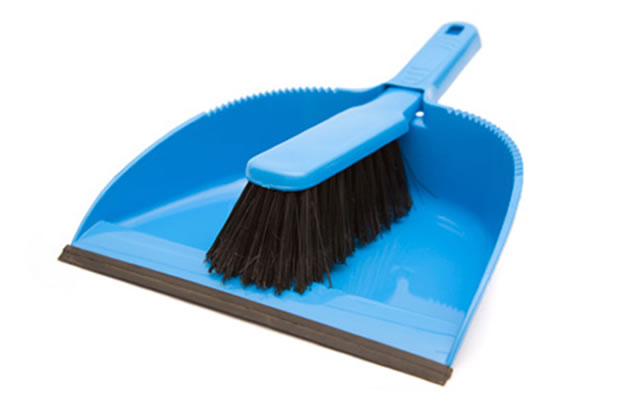 January has rolled around and it's time for that old friend to make an appearance; spring cleaning!
Spring cleaning is designed to clear your home of the cobwebs and dust from autumn and winter and allow you to take that fresh step forward into the New Year. Over the course of the year we've all managed to collect things that in hindsight are either ridiculous tat, or we've reached a stage in our lives where an item that you liked maybe 5 years ago has overstayed its welcome. According to Feng Shui, clutter not only disturbs the general view inside your home, it also steals vital energy from you. It literally drains you. That can't be good!
So – here are our top 5 tips to free up your home storage and make your spring clean the most efficient it can possibly be:
Take photos – You know what they say, a picture speaks a thousand words. Will yours speak of those ridiculous holiday souvenirs from your European trip you took when you were wild, free and skint?
Tackle a room as you go – If you focus on one room at a time, the impact you have on the items inside will be massive. Giving one area your full attention will ensure that room will be clear before you can say Kim and Aggie!
Get rid of plastic bags – We're all guilty of it – you take a few extra shopping bags 'just in case' you might need them in the future. Now you have a kitchen cupboard overflowing with the things and taking up unnecessary space. Stop it! Invest in a few sturdy 'bags for life' and become a reformed character!
Be honest with yourself – Let's be real here. You don't really need all these candles if you're not using them. Being honest with yourself frees you up and your space so that you can breathe easier. Aaah.
4 boxes are all you need – Keep, Donate/Sell, Storage, Bin. These four boxes will save your life. Make your clutter worthwhile to someone other than yourself. Just because you don't need these things anymore doesn't mean that they should go straight to the bin! Grab the essentials from our box shop including cardboard boxes in Bournemouth & Basingstoke at our storage facility.
If you do happen to fill box #3 up, why not consider a storage unit from Store & Secure. Home storage units can be a lifesaver if you don't have a lot of space at home. Don't suffer! Call us now on 01202 520 220 to find out more or fill in our contact form. Happy clearing!