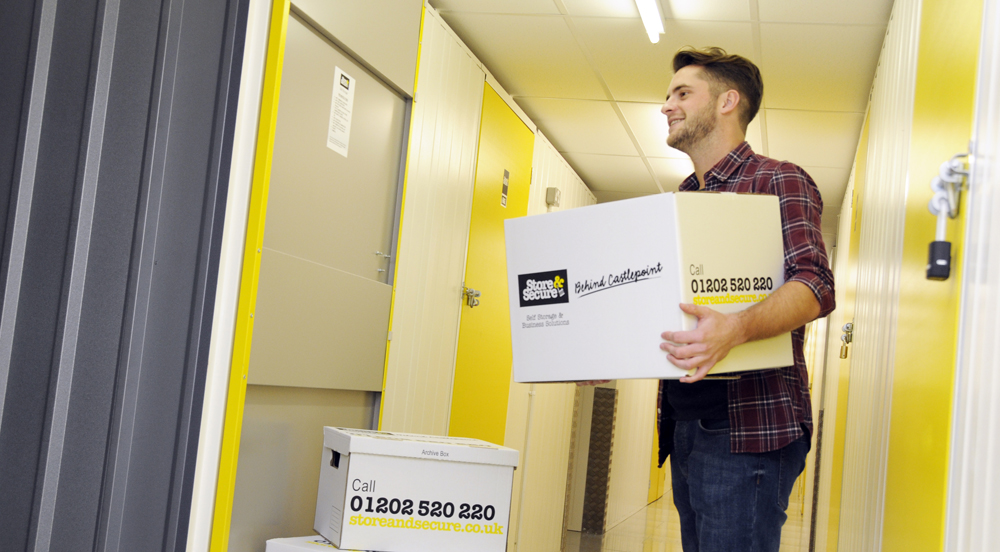 Flood hit residents from Iford Bridge Home Park and Gladelands Park are currently receiving a supportive hand from a local business initiative.
Store & Secure Self Storage, behind Castlepoint, are providing assistance to all flood victims affected by the recent storms and still at risk from the unpredictable weather forecasts.
Lucy Maidman, Facility Manager, explained the drive from the business. "We are on standby to help those that are in a pretty dire situation at the start of the year."
"We have been visiting the park to help out with moving packs for residents, including boxes, tape and packing supplies to temporarily pack their belongings and bring them to our clean and dry storage facility."
The company is also providing discounted self storage for all flood victims and collecting belongings from the residents' homes.
Lucy commented, "It's not a pleasant situation to be faced with, but if we can help serve the community and be useful to others in times of distress, we are on-hand for those that need support."
One of the affected residents mentioned, "It's a horrible start to 2014, so having support from others means a lot. We brought the belongings (we managed to save) into storage, where somewhere was dry and safe. Even a cup of tea means a lot in a time of distress."
Whilst it still remains an unsettling time for Iford residents, the Store & Secure initiative is intended to run until life gets back to normal at the respective parks.