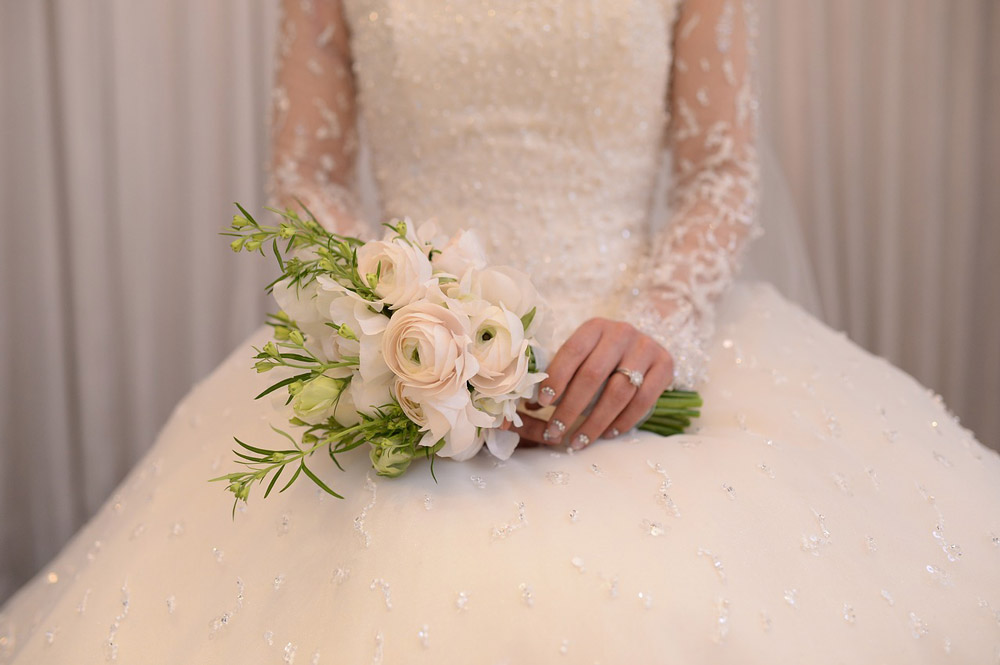 On the biggest day of your life, one the best keepsakes is your wedding dress. At Store & Secure self-storage, we understand why it's so important to safely store the things you cherish.
That's why we've put together a list of helpful tips on how to store your wedding dress and preserve it so it lasts forever. Remember, make sure to use secure self-storage in Bournemouth when storing precious items.
How to preserve your wedding dress?
There are several ways to preserve and package your wedding dress. It is important to get this process right, or long-term damage can be done to your dress. If in doubt, use a wedding dress preservationist.
1. Boxing
Using an acid-free box is a very popular method of preserving your wedding dress, as it allows the fabric to breathe but can still be periodically checked. Using acid-free tissue paper (which should always be white) also helps to prevent permanent creases often caused by vacuum sealing.
2. Wedding dress bagging
Alternatively, your wedding dress can be preserved in a bag. This allows the dress to hang and prevent creases. A dress is usually reinforced with a special tape and stored on a padded hanger.
How should you store a wedding dress?
When choosing a storage location for your wedding dress, remember to avoid places that may be too damp or warm and away from insects that may damage the packaging.
1. Self-storage units
An increasingly popular option, using self-storage in Basingstoke is a great way to store your wedding dress as it offers highly-secure storage and ideal conditions.
2. Bedroom closet
Your closet or wardrobe will be suitable for storing your wedding dress, as long as it is not too warm. If you have enough space for a large box or wedding dress bag, you can store your dress at home for periodical checking. However, due to the size you may wish to save space and store in it our self-storage units.
Looking for household storage to clear up space? Contact one of our friendly team members today on 01202 520 220 (Bournemouth) or 01256 444 455 (Basingstoke). Alternatively, we offer business self-storage in Bournemouth and Basingstoke to help keep the office clutter to a minimum. Get in touch today by emailing us: info@storeandsecure.co.uk.