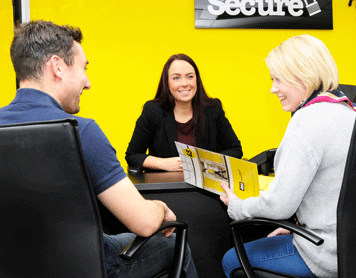 Summer has arrived and along with the beautiful weather and frequent trips to the beach there's the issue of what to do with your things when it's time to go home for the holidays. We know that between terms you want to store your possessions somewhere safe and reliable and student storage by Store & Secure is ideal.
Our self storage units in Bournemouth keep your items clean, dry and safe from all manner of nasties and the great thing is students get a special discount! Just show your student or NUS card to our staff and we'll give you our special student rate. Not only that, we'll give you £10 worth of packing materials if a friend or fellow student refers you.
To help you prepare for the big pack ahead we've come up with some top student storage tips that will smooth things along.
Keep all your electrical cables, extensions and plugs together in one place.
Use boxes – not bags! Bags get squashed and harbour moisture, which means that you might return to a bag of mouldy things! Make sure you pack your possessions with proper packaging materials to keep them clean and clear of dirt, dust or mould.
Label or number your boxes so it's easier to find things.
Fill your boxes up… – that way they'll be sturdier when you place them on top of one another.
…but don't overfill them – if the lid doesn't lie flat the boxes will be unstable when it comes to stacking them. They're also not as strong.
If you're moving furniture be sure to tape your drawers closed, and wrap them in an old sheet to protect against scratches.
For more information about student storage in Bournemouth why not call us on 01202 520 220 or contact us online by filling in a quote form?