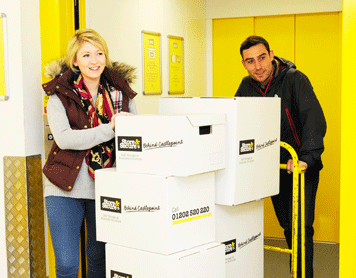 The summer holidays are drawing to a close and with it, the start of a new academic year. Kids are going back to school or starting new ones and a fresh influx of students are making their way over the next month to start their new academic lives at university.
At Store & Secure in Bournemouth, we know how hard it is to get back into the routine of academia without the proper preparation, so with that in mind here are our back to term tips!
Declutter
Start the new academic year with a clean room. September means new books, new projects and whole new lot of work so it's time to take the old ones out! Store & Secure offers household storage solutions at competitive rates to keep those old books safe. Or why not use some plastic containers for storage under your bed?
Organise
Being organised is half the battle. Make sure you have enough files or pockets to neatly house your hard-earned homework. Why not get some box files to separate your paperwork into subjects?
Make a List!
We all know that there are two types of people in this world – the ones who make lists and the ones who don't. Lists are a great way of keeping track of what you need or what things you need to do.
Look at the Deals!
Back to School deals are everywhere. From stationery and clothing to equipment, there's room for improvement in every realm. Make sure you shop around before you purchase anything, though. You wouldn't want to miss out on a great saving!
Store & Secure offers your possessions guaranteed safety in flexible and protected storage units with 24-hour CCTV and 7-day access. Take advantage of our self storage in Bournemouth and free up your home! Call us now on 01202 520 220 or email info@storeandsecure.co.uk.