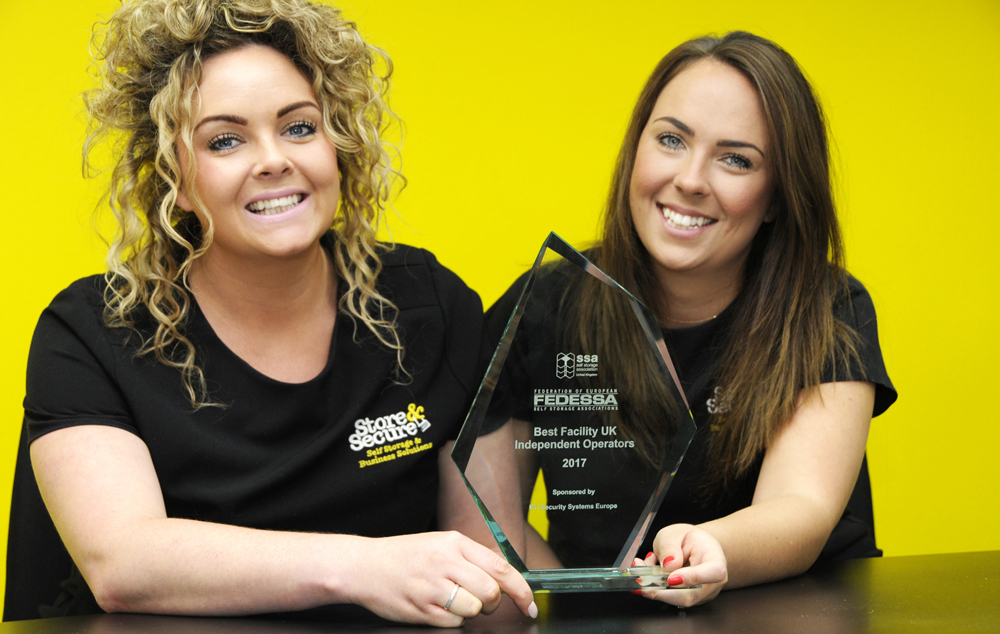 YAY, WE DID IT! Our facility for self-storage in Bournemouth has won a UK self-storage industry top award – for the second time in four years!
Lucy and Sophie Maidman attended a special awards ceremony on Sept 21 and were presented with 'Best Independent Facility 2017' for the whole of the UK.
So it's official… WE'RE THE BEST IN BRITAIN!
We have now been shortlisted for the similar category at the European awards in Berlin on October 17. And we're ever hopeful… as always!
The awards were held jointly by The Federation of European Self Storage Associations (FEDESSA) and the Self Storage Association United Kingdom (SSA UK).
We are absolutely delighted to have won, it makes all of our hard work worth it! We couldn't believe we had been shortlisted, let alone win it! We really do have an award-winning team as well as facilities. We had some really stiff competition this year and all of the finalist have fantastic storage unit facilities, and wonderful teams, so this really does mean a lot to us.
UK self-storage companies entering the awards were judged on various aspects, including what makes the storage company stand out from the rest, how it meets the needs of its local market, how well the business is performing and what investments have been made for its future.
In 2014 our Bournemouth storage company facility won both the UK and European awards!
Discover all the storage services we provide, including business storage in Basingstoke or self-storage in Bournemouth, by contacting or calling us on 01202 520 220 (Bournemouth) or 01256 444 455 (Basingstoke).