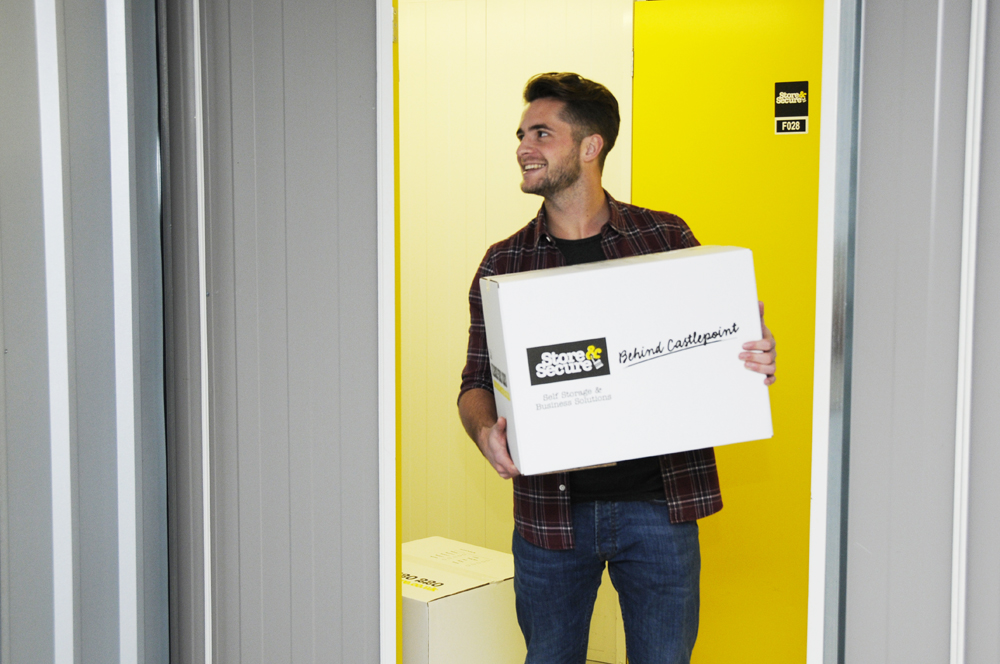 If you're a tradesman that's fed up with storing tools and stock in the garage, the bedroom and even the spare toilet, here's your answer. In fact, if you're that bad at storing your work stuff, this might even save your marriage!
We've got 120 external self-storage units in Basingstoke and Bournemouth – much loved by tradesmen for storing their stock, machinery and tools because they give ground-level, drive-up access any time, night or day… all year round.
It goes without saying that the area is totally secure and well covered with CCTV.
Look what else we lay on, free of charge:
Access to forklift truck

Goods-in service – deliveries can be taken on your behalf, saving you the need to be on site.

Tea and coffee (during work hours).
Terms are easy-in, easy-out. You could even hire a mailbox in Bournemouth and Basingstoke to give your business a more commercial feel. The rooms can be shelved out and all have easy vehicle access at ground level.
So, lots of reasons to get your work stuff out of the house and into self-storage. Don't hang about… call us today and see if we've got a space available that's just right for you. Better still, come and have a look… no appointment needed.
Ideal for tradesman, builders, market traders, site workers… even vehicle storage. For more information, send us an email at info@storeandsecure.co.uk or contact us on 01202 520 220 (Bournemouth) or 01256 444 455 (Basingstoke).