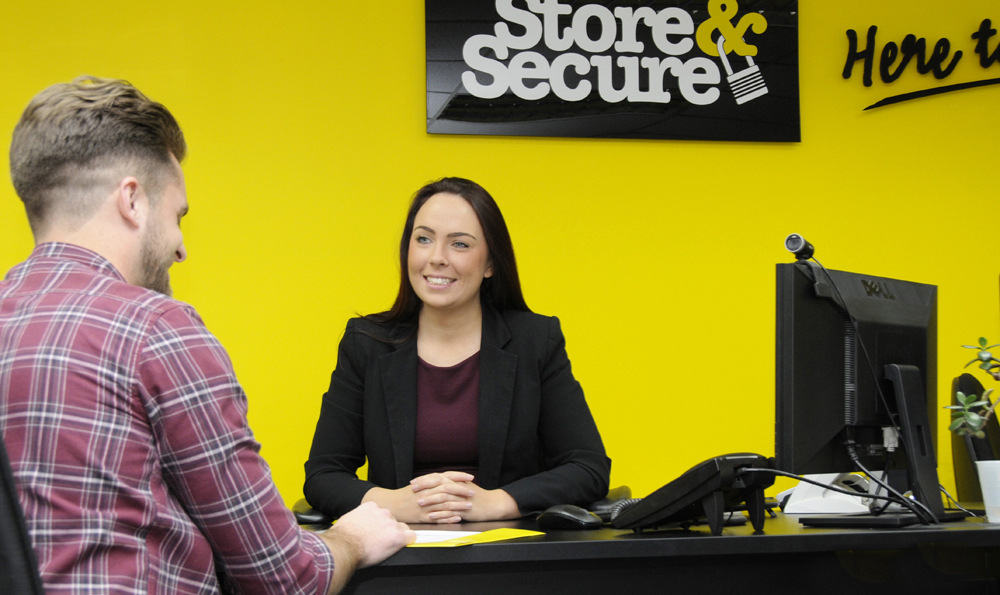 If you're a business taking its first steps into the world, it may be time to start looking for your own office. However, whether you need an office in Basingstoke or Bournemouth, there's no doubt moving your business into its bare-floored, empty new home can be stressful. Despite this, most people continue to overlook one cure to the moving-in 'headache'- serviced offices. Store & Secure's serviced offices in Basingstoke and Bournemouth give your business an easy transition into its new home, making the normal ordeal of moving-in simple and fast.
What is a serviced office?
Serviced offices are office buildings with individual offices or entire floors which are rented to businesses. No matter how big or small of an office you need, renting a serviced office in Bournemouth and Basingstoke at Store & Secure means your business can be up and running from the day you walk in.
What is included in serviced offices?
Already equipped with furniture, communication systems and kitchenware, serviced offices allow you and your colleagues to get working straight away without the normal downtime of setting up your inventory. Offering a plethora of rent-included services, serviced offices usually include a dedicated reception area, internet connectivity, and rent-included maintenance costs. Store & Secure's serviced offices are no exception to this, with our offices to rent in Basingstoke and Bournemouth also offering 24/7 CCTV, air conditioning, and central heating.
Find out what else Store & Secure's serviced offices offer by contacting us on 01202 520 220 (Bournemouth) or 01256 444 455 (Basingstoke).
Who typically uses serviced offices?
Serviced offices are typically rented by start-up companies, companies who are experiencing growth and need more space, and businesses who are in the process of moving from one space to another and can't afford to halt their day-to-day activity. If your business falls into one of these categories, or you just want the ease of a serviced office, find out more about how serviced offices can benefit your business.
Discover what other services storage company Store & Secure offer, such as self storage in Dorset and commercial storage in Basingstoke, by sending us an email at info@storeandsecure.co.uk.