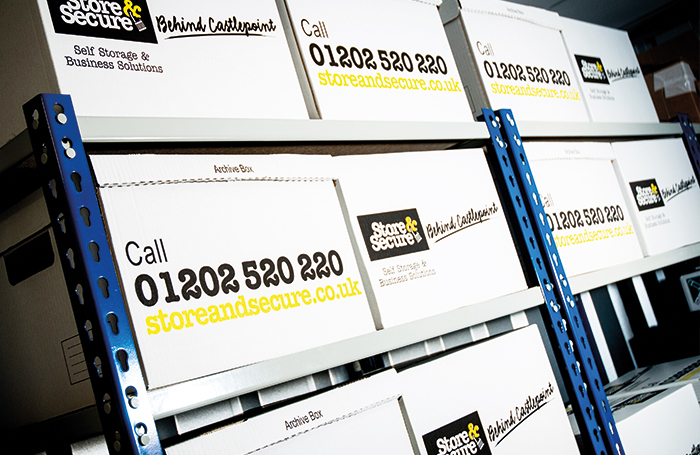 With any business, you will find that you have a whole host of important documents that you need to keep hold of but increasingly don't have space for. There are several reasons why you should consider dedicated document archive storage for these files. Not only will you free up space in your office, but you will also be improving your data protection processes and even increasing productivity!
Data Protection
This is probably the most important reason for considering commercial storage space for your documents. Within the office environment, it is very easy for documents to be filed incorrectly, lost, or even stolen. Not only is this very frustrating in the day-to-day running of a business but lost or stolen documents can also lead to expensive claims against you, particularly if they hold personal data.
A major benefit of document archive storage is that it prevents loss of data through accidents or damage. In the unfortunate event of an office flood or fire, you can be safe in the knowledge that your important business documents are secure elsewhere. The busy nature of offices means that accidents happen, a dedicated business storage unit can prevent this and keeps everything in good condition.
At Store & Secure, we pride ourselves on our high levels of security, with 24/7 CCTV and staffing seven days a week. This means that no one will be able to get into your business storage unit without us or our security team noticing and checking that they are a part of your team.
Increased Space in the Office
Filing cabinets and boxes take up a lot of vital office space, especially if they are full of documents that aren't often used. One of the major benefits of moving your documents to a commercial storage space is that you declutter your area and can use it for other uses. Whether that is providing desk space for new employees or promoting a tidier work environment. This can enhance productivity and gives you the space to grow your business effectively.
Better Organisation
With better organisation comes improved productivity. Many different studies show that working in a minimalist, decluttered environment is beneficial to our ability to focus, thus making us more productive. By organising your document archive storage you can make important information accessible therefore speeding up internal processes. One of the benefits of using Store & Secure is that we also offer serviced offices at all our sites.
This means you can keep your office close to your documents, stock or equipment and speed up the retrieval process should you need something quickly. Moving your documents into our business storage units couldn't be easier, we give all customer access to our lifts, trolleys, and pallet trucks so that your storage experience is smooth and flexible. You can also access them 7 days a week, so you prepared whatever happens.
With document storage in Bournemouth, Basingstoke, and Poole, Store & Secure can help businesses all along the South Coast with streamlining processes and supporting growth. If you have a business and want to explore our flexible options for commercial storage space, get in contact with us today. We offer business storage units in a variety of sizes with no long-term commitment. Get a quote for document archive storage in Basingstoke, Bournemouth, and Poole from as low as £5 a week.