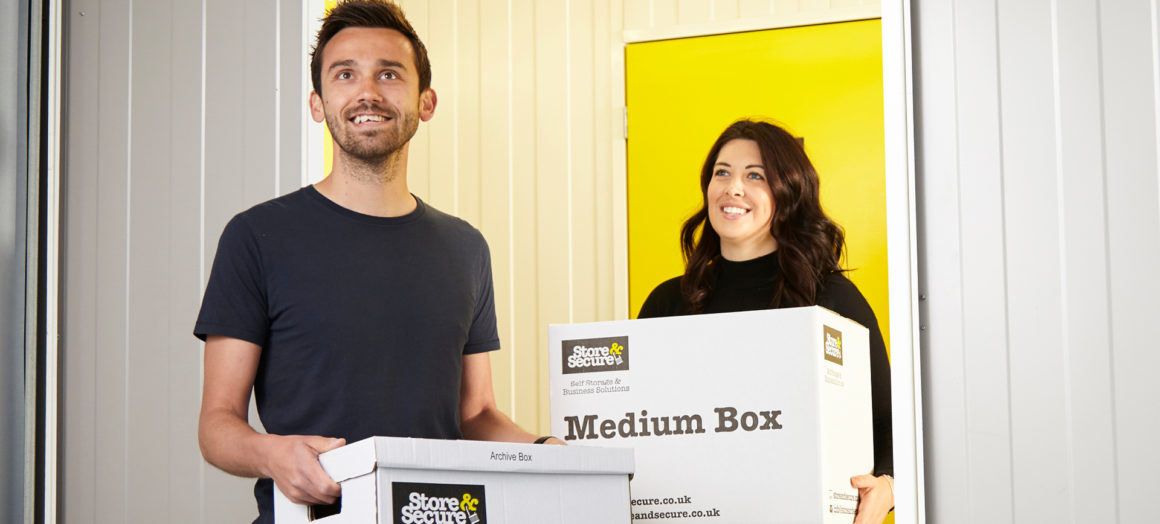 Whether you are planning a few weeks away or a full year of travel, holiday storage is an important factor to consider and storage your possessions while travelling doesn't have to be complicated or expensive. At Store & Secure we offer flexible short term storage and long term storage solutions in a range of sizes, from self-storage units to container storage so you can leave everything from your sofa to your clothes with us. So that you can make the most of your trip without worrying about your personal belongings, we have compiled a few tips that will make easier storage while travelling easier.
1. Vacuum Pack Soft Items
One of our best tips for making the most of your holiday self-storage space is to vacuum pack soft items and clothes. By using vacuum packed bags, you can reduce the size of your items by about a third! This is the ideal solution if you are travelling to a warm country and won't require those heavy winter coats and jumpers, which typically take up a lot of space. This method also allows you to keep your clothes in better condition whilst in in unit or container storage, as they won't be exposed to moths, damp or other household problems that can occur.
It's not just clothes that benefit from being packed in this way. Whether you're looking for short or long term storage while traveling, we recommend that you vacuum pack your duvets and pillows, these items take up a lot of space in self-storage units and can be easily condensed to make the most of the space you have available.
2. Label All Your Items
It sounds simple, but labelling your possessions is easy step to overlook and can really help you when you return from your travels. Clear labels mean you know which boxes are the most important or need unpacking from your holiday storage first.
Once you have completed your decluttering and have filled a box, make sure you get out your marker pen and label what the box contains or what room the items belong to. If you don't have enough boxes, visit our box shop and we can help you find the sizes you need for your storage while travelling. They also have handy sections for labelling, so you always know what has been packed away.
Another handy tip is when you are packing up your self-storage container, leave the important boxes at the front. This means when you get back from your travels, you can grab them straight away and not hunt for them. You can always return another day to collect the rest of your things!
3. Pack It All In One Secure Location
There is nothing worse than returning from a long trip and realising that you have left all your possessions in different locations. Travelling between family, friends and self-storage units to retrieve your belongings is a tedious task, so make sure you have one holiday storage unit with it all in. Don't worry about the security of your possessions either, at Store & Secure we have 24/7 CCTV and each unit has its own key, meaning no one apart from you can access your possessions.
If you are looking for competitive rates on holiday storage while travelling, get in contact with us at Store & Secure. Our self storage in Bournemouth, Poole and Basingstoke is affordable and available on a flexible basis. All our self-storage units come with 24/7 security and are open 7 days a week. Get a quote for holiday storage today.