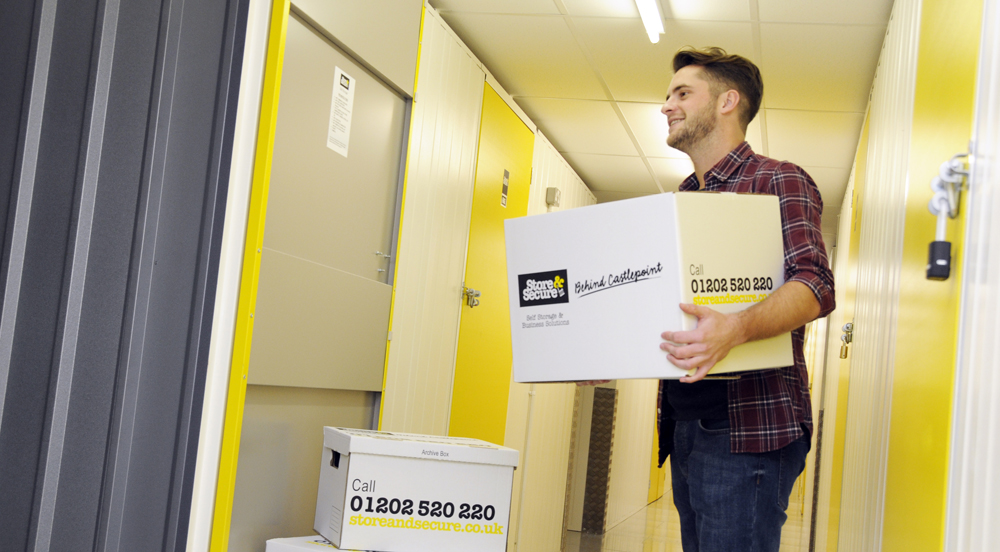 If you've been around for a few years as a business, finding enough space in an office can become a problem; all the tax forms, payslips and invoices can take a toll on the shelves in the office storage cupboard. When you have a lot of paperwork or furniture to store, business storage is an accessible and cost-effective solution.
Whether you need archive storage or a secure paper shredding service, at Store & Secure we're able to offer a whole host of services within our business storage facility located in Bournemouth and Basingstoke. All of these flexible storage options are available so that we can help your business be the best it can be.
Below are 4 ways that you can use external business storage to better organise your office:
1.      Document & Archive Storage
Document storage is a great way to free up space in the office. You can store as much paperwork as you like with our document and archive storage in Bournemouth and Basingstoke. Make money by saving money with business storage units. Repurpose your office shelves to more productive items and leave the hard stuff with us. Our units are inclusive of utilities and insurance so you can be sure that you won't have any hidden costs pop up.
2.      Rent a PO Box
If you're moving or are generally away from the office and want to minimise any mix-up with the mailman, why not rent a PO box from Store & Secure? For just £5 a week and for no fixed term, you can rent a PO box for as long as you like!
3.      Secure Self-Storage You Can Trust
Use our secure self-storage for business storage with a difference. With 24-hour CCTV linked to a constantly manned monitoring station and an advanced alarm system, you can be safe in the knowledge that your items are completely safe with Store & Secure. Only you will have a key to access you unit; unlike in an open office, unauthorised personal won't be able to access documents. You can feel rest assured that confidential documents are stored safely.
4.      Our Storage Units Are Easy to Access
With Store & Secure, you can self-manage your office self-storage with access to our truck, trolleys and more when you store with us. The great thing about business storage units from Store & Secure is that you can access them at any time – just notify us in advance if you'd like to access your unit outside of our normal hours and we'll make sure that you'll be able to! When you store your office paperwork or furniture with Store & Secure, you'll be able to park your vehicle free of charge in the loading bay. You can then start moving your things, manoeuvre our available trolleys and pallet trucks around our well-lit corridors and easily navigate our floors with the large lifts.
For more information about Store & Secure's office self-storage in Bournemouth and Basingstoke speak to a member of our team on 01202 520 220 for Bournemouth or 01256 444 455 for Basingstoke. Alternatively, drop us an email at info@storeandsecure.co.uk or get a quote online.