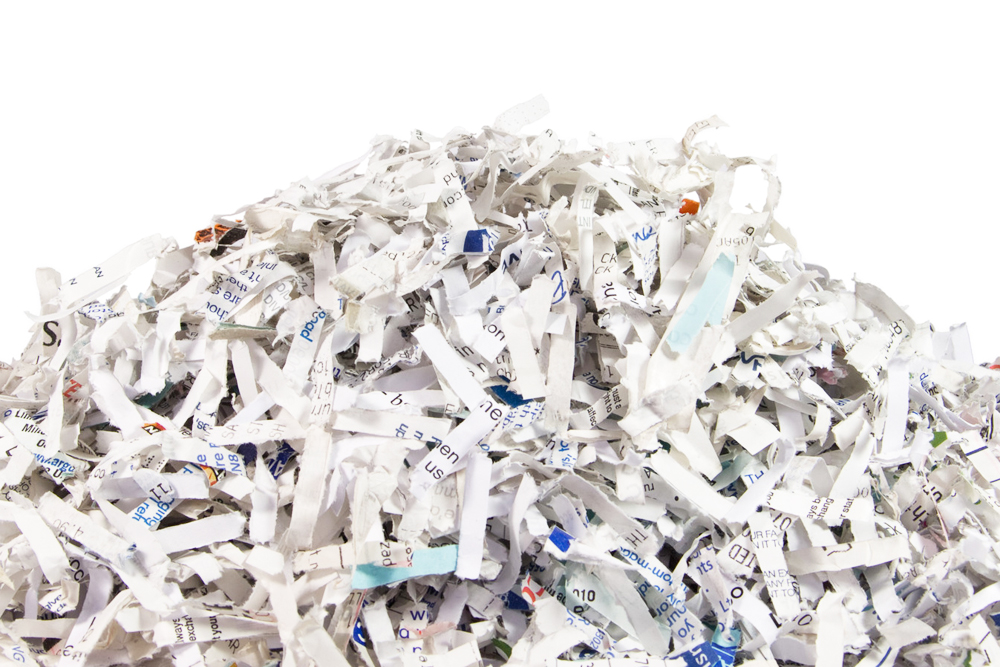 Ease your mind by destroying confidential paperwork securely and effectively with our secure shredding services in Basingstoke. Our paper shredding service enables your business and personal information to be kept secure and is environmentally friendly, as it includes recycling upon completion.
Discover our 4 reasons to choose secure shredding services in Basingstoke:
Information stays confidential
Even though most businesses have converted to paperless processes, many important documents are still printed. Customer data, HR details, product development plans and client reports are all printed on paper and it's essential that this doesn't fall into the wrong hands. All of this information needs to be destroyed securely, and our shredding services in Basingstoke can do just that!
Shredding services are environmentally friendly
If you print on a lot of paper and simply throw it in with the rest of your waste, it's damaging to the environment and unsustainable. Ease up on your landfill waste by using secure shredding, where the paper can be collected, destroyed securely and recycled.
We're close by
We're located right off the Houndmills Industrial area, a convenient location for hundreds of business around Basingstoke. Simply put all of your paper in a bag and drop it off to us, and we'll do the rest for you!
It's more secure than shredding on site
It may be convenient, but shredding paper on site can be costly and time consuming. Households don't tend to consider a shredder an essential item, and they can be an unnecessary expensive cost for business. When you shred on site, it's mostly convenient to throw it away in the nearest bin, which isn't the most secure, nor environmentally friendly option. At Store and Secure, we provide a cost effective shredding service in Basingstoke that does all of the hard work for you.
To find out more about our secure shredding service in Basingstoke, call us today on 01256 444 455 or request a quote for alternative archive storage options.