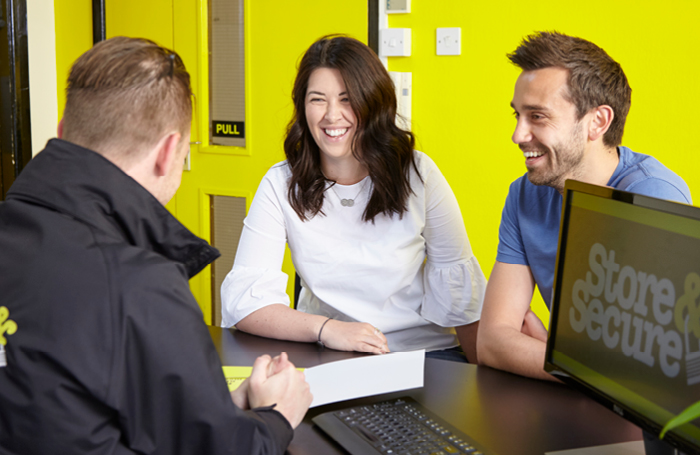 Redecorating a property is both exciting and stressful, but most of all it is rewarding. Whether you are painting a fresh coat of paint to brighten up a room or knocking down an entire wall to create more space, the end result is usually worth the short-term stress.
With more time spent indoors in 2020 than ever, there has never been a better time to transform your space. In fact, the 2020 Renovation Nation Report by money.co.uk found that since March, 65% of homeowners have been inspired to invest in renovations to their properties. Here are a few reasons why you might consider redecorating your property:
Updating the style of the home
If you are preparing your house for children
Renovating to add space or value
Increasing the value of the home
Although a worthwhile investment, home renovation is a messy process. With dust, paint and tools lying around, you will likely need to move your furniture and personal items. Whether you've got a small project or a large-scale home renovation coming up, our self storage in Bournemouth and Basingstoke offers a hassle-free solution. Here are 5 reasons to use self storage while renovating:
1.       Safeguard your personal items
Due to the messy nature of property renovation, furniture and personal items are easily damaged during the process. Even if you have moved your furniture out of the way, dust can travel further than you might have thought, and painting mishaps do happen. Moving your household items to a self storage facility is the best way to protect against easily avoidable irreparable damage.
Personal storage from Store & Secure also provides the peace of mind that the items that are important to you are in the safest hands. With our storage units we provide:
Digital CCTV covering all the main access points to the storage area, monitored throughout the day than during the night by an external security company.
A robust keypad and lock system.
The latest smoke and fire detection monitoring systems.
2.       Decluttering
Moving out your furniture before renovating makes it easier to organise and de-clutter your home once the work is complete. When it comes to moving furniture and other items back in, you may realise it doesn't suit the new décor or you simply don't need it anymore.
From curtains and bedding to large items like wardrobes and white goods, our household storage units go all the way up to 400sq ft in size, so you can be sure to find the right-sized storage unit. With all your items safely stored away, your mind will be free of stress so that you can focus on the renovation.
3.       Makes space for decorating
The space you require for renovations depends on what work is being carried out. For instance, if you are having a new kitchen fitted, the whole room will be out of action for a while. On the other hand, if you are just repainting the walls you may only need to move furniture in and out the room once.
If your home renovation project is going to take up a lot of space or will take a longer time, secure household storage is ideal for keeping your home clean and spacious. It is also ideal for keeping the space clear for builders so that they can do the job efficiently.
4.       Household storage is stress free
One of the most stressful factors when considering whether to renovate is the disruption it can have on your life. Making space to live and de-cluttering your space before renovation begins gives you space to move around without facing obstacles at every turn. At Store & Secure we offer hassle-free, cost-effective and fully secure household storage which can be accessed 7 days a week.
Not sure how to pack your furniture? Our friendly and knowledgeable team can help. We offer moving boxes in a range of sizes at our Box Shop and offer everything from moving boxes, packing boxes and bubble wrap to packing tape, sofa and mattress covers.
5.       Store things for as long as you need
Renovations don't always go smoothly, and weeks may turn into months, leaving you in limbo with your furniture. Our flexible personal self storage solutions give you the option to extend your storage, taking a weight off your mind when things don't go to plan.
If you are renovating your home and looking for self storage in Basingstoke and Bournemouth, get in contact with Store & Secure today. Get in touch by calling or emailing and a member of our knowledgeable team will be able to help you find the extra storage space you need.