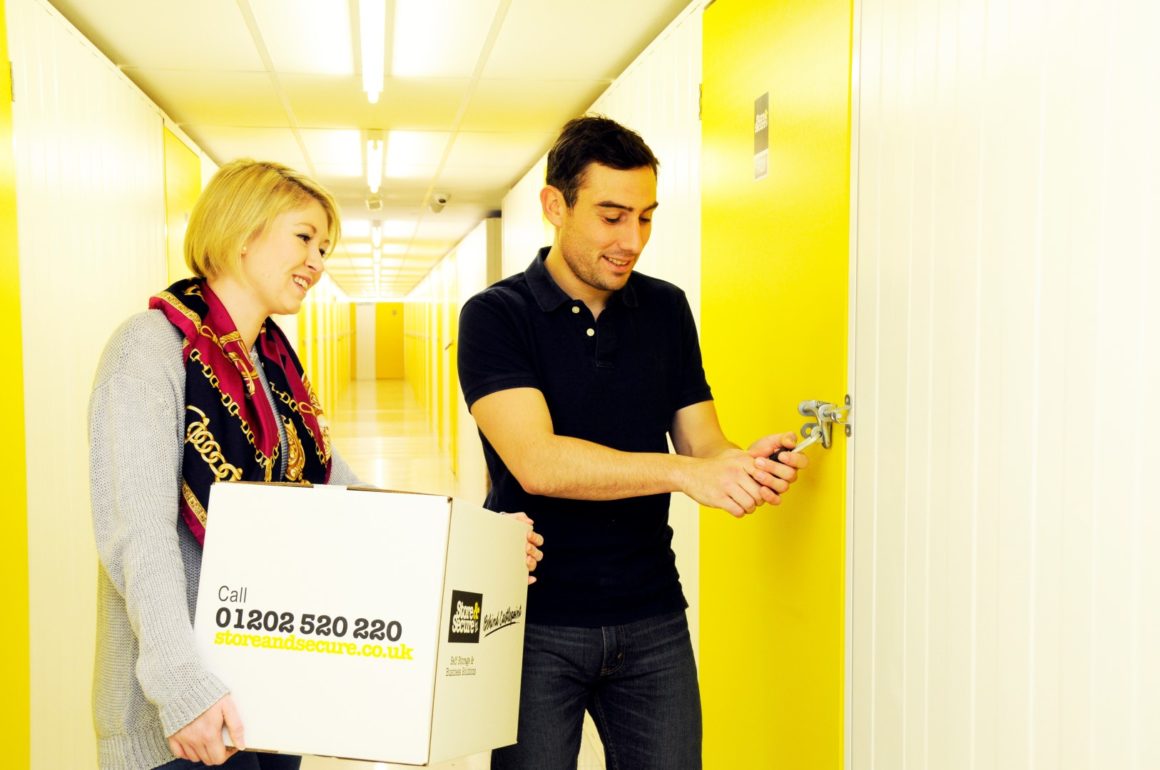 Self storage is a service that allows you to store your possessions in a secure storage facility and puts you in full control of your belongings. If somebody has never used self storage units in Bournemouth or Basingstoke, or doesn't know much about it, self storage can seem complicated, as there are different sizes and costs available.
Whether you are looking for extra storage, household storage, or personal storage in Basingstoke or Bournemouth, it is important to understand how self storage works to ensure you are receiving the right service for your unique requirement. That's why our friendly and professional team at Store & Secure are always on hand to provide you steer and advice.
Before you make any decisions, read our helpful guide to how storage units work.
What kind of storage do I need?
First, you need to determine what sort of storage you are looking for. Often, self storage units are used for storing household items that are cluttering up your home, for secure storage whilst moving house, or perhaps by students that are looking to store their possessions over the summer. Companies tend to use storage to keep unused equipment or documents, instead.
Then, you will need to determine how long you need items to be in storage and how much space you will require. Store and Secure offer flexible self storage in Basingstoke and Bournemouth; if you are unsure of which unit size you will need or how long you can keep your belongings, our friendly team are happy to provide you with steer and advice.
When you know the size and duration of your required self-storage, get a quote by using our online quote form. Once you are happy with your quote, you can begin packaging and moving into your new personal storage unit in Basingstoke or Bournemouth. If you need packaging solutions, it comes in handy to visit our box shop to explore a wide range of options to ensure your belongings are kept in perfect condition.
What is personal storage?
Personal storage is a system by which individuals rent units to store their furniture and belongings while moving property, completing home improvements, redecorating, or any other life event. Using your friend's attic as storage can be very efficient, but it comes with a few challenges. Our personal storage is completely secure and hassle free – you can stay for as long as you like!
With flexible storage solutions from as a little as £5 per week, our personal storage in Bournemouth and Basingstoke can be tailored to meet your personal requirements. Our storage facilities are like your spare room or garage, which are close and convenient. You can pop in and out as often as you like during our opening hours to add or take away your personal belongings.
What is business storage?
It is more and more challenging for businesses to identify the ideal and affordable workspace, as often office or warehouse space comes with long leases and perhaps not enough space to keep all their tools and equipment. So it is common for companies to find themselves tied into a space that they are likely to outgrow very quickly, or renting an expensive and bigger office that they don't actually need.
That's why renting business storage in Basingstoke or Bournemouth is the ideal solution – you might be surprised at the many different industries that use business storage and what they use it for. Retailers can store extra stock, small hotels and B&B keep extra tables and linen, while tradesmen store work tools and equipment. Others may utilise businesses storage to secure important documents and other relevant data.
Our business storage in Bournemouth and Basingstoke allows you the extra space you need to grow but with the flexibility to increase or decrease the space whenever you need to.
How secure is self storage?
When you have moved all your belongings in, we'll take care of the rest. Our promise to you is to keep the content of your self storage unit safe, secure and undamaged. Working closely with the Self Storage Association (SSA) UK, the emergency services and other Statutory Authorities we guarantee to not only comply with, but to exceed expected regulations. Store and Secure by name and by nature.
Why Store and Secure?
Store and Secure are winners of the Self-Storage Association Independent Operators Best Facility award and are the first choice for self-storage solutions in Bournemouth and Basingstoke. With many years of experience, we pride ourselves on providing the best self-storage experience possible. We aim to make moving your belongings into self-storage units as convenient and stress free as we can.
Find out more about the services and options we offer, and achieve your self storage needs today. Call our professional team in Bournemouth on 01202 520 220 or Basingstoke on 01256 444 455. Alternatively, you can email us at info@storeandsecure.co.uk or use our online quote form.