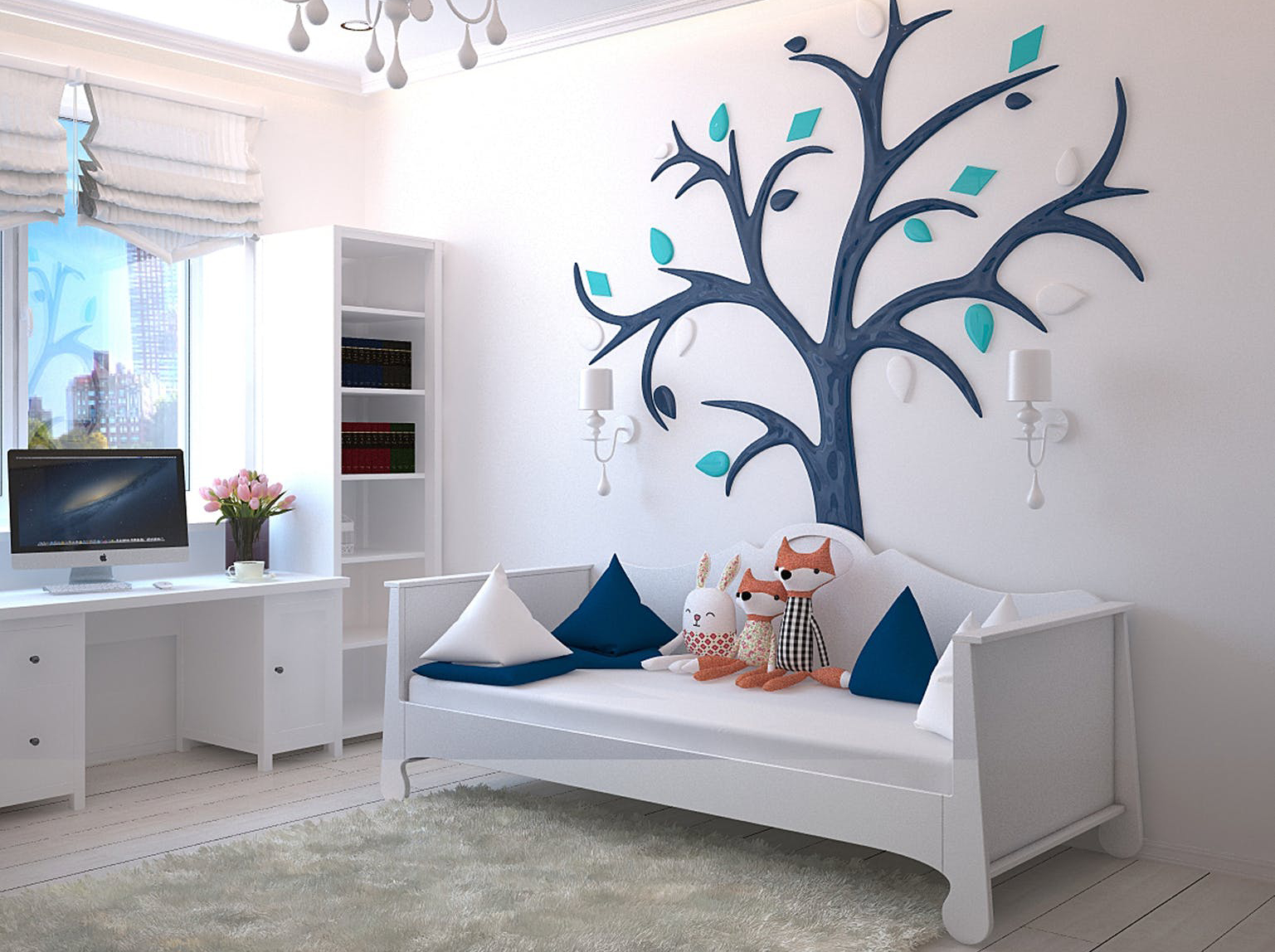 There are lots of things you can do to prepare your home for children, from keeping harmful substances locked away to create more space with self-storage units. Whether you're new a parent, a foster parent or grandparent looking after grandkids for the weekend, here are a few of our top tips to help you get well prepared and make the most out of your space.
1)       Remove dangerous items
The first step to preparing your home for children is to make sure it's safe. Check your home thoroughly for dangerous items and substances, such as cleaning products in bathrooms and kitchens. Infants and children can and will open kitchen cupboards and cabinets so make sure all dangerous products are securely locked away.
2)       Store nursery furniture
Finding the right time to decorate a nursery is difficult, particularly when you have furniture lying around waiting to be built (or small children running around). Storing away cribs, toys and gifts allows you to decorate while keeping the rest of your home clutter-free!
3)       Work from home
Most people working from home use small rooms in their homes to create an office space, away from the distraction of family life. If you have a spare room full of the clutter family life often brings, extra storage space can help you make room for a professional working space.
4)       Prepare for visitors
With every family comes visitors, especially if you're welcoming a new baby into the world. In preparation, you might want to declutter your home and ensure you have everything you need for overnight visitors. If you have a room full of clutter, you can easily transform it into a beautiful spare room.
Take this time to take a good look at your things, consider what you want to hold onto and things that you're ready to let go. If you have items you want to keep but don't have room for, consider self-storage units in Bournemouth or Basingstoke as a short or long-term solution. There are many reasons why you shouldn't just let go of items, for instance, they may hold nostalgic memories or be suitable for future use.
5)       Hide or store small items and other choking hazards
Removing small items and other choking hazards is especially important when looking after infants and small children. A choking hazard is any object that is small enough to block a child's airway, making it difficult to breathe.
While many choking hazards are associated with food, such as grapes and popcorn, small objects commonly found in the home are also hazardous. Seemingly safe objects such as coins, marbles and toys with small parts can be life threatening.
6)       Moving with children
Short term storage units are ideal if your family is moving home or making room for new children. Household storage is also an excellent option if you find your home is overrun with kids' stuff, such as toys or books and sentimental items you want to hold on to.
Our secure self-storage units range from small lockers to 1000sq ft units, ensuring you have space for everything. If you are unsure which size you need, take a look at our self storage size guide or speak to a member of our team. We are happy to help you find the perfect storage unit size and if you find you need more storage later, it's easy to upgrade.
Store & Secure offer award-winning storage units in Bournemouth and Basingstoke. We combine flexible and secure storage solutions with excellent customer service and support, for the best storage experience possible. Get a self storage quote or contact us for more information today on 01256 444 455(Basingstoke) or 01202 520 220 (Bournemouth)
Image source: www.pexels.com