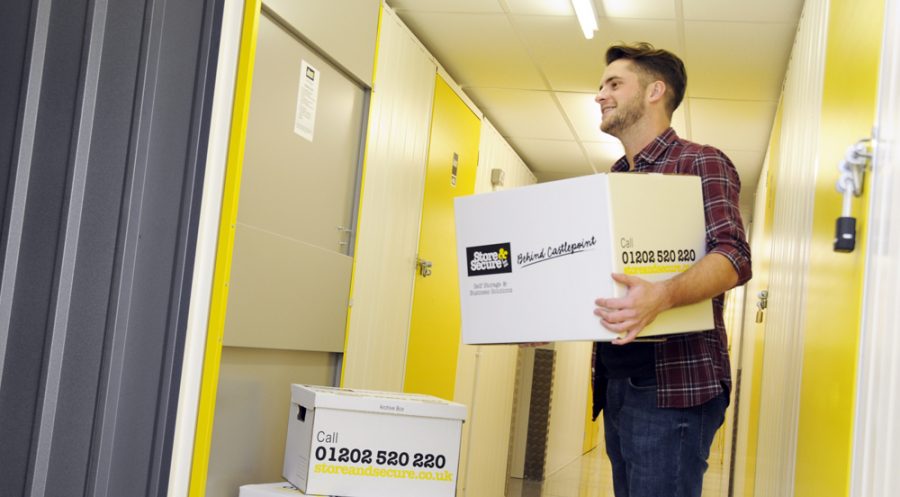 When it comes to stocking items for a small business or start-up, commercial storage units can sometimes be overlooked. In fact, many will miss out on the cost-saving opportunities and benefits of business storage space, simply because they aren't aware.
Business storage units are great for several reasons and fit the storage requirements of a variety of business types. Store & Secure have a range of storage units in Bournemouth and storage in Basingstoke and are have seen first-hand the benefits business storage spaces can do for SME's.
So what are the benefits of self-storage for a start-up business? And how could this be used? Take a look below to find out more.
Cost-efficient
Save money with a cost-effective solution for home-run businesses and start-ups. When using commercial storage units, you save on fees which would have been included in a property rental contract. There are no additional fees required, so you can save money on electricity bills, water bills, and long-term contracts. As a result, using self-storage as a business storage space will mean you only have to pay your monthly storing fee. This is a great benefit for new start-ups as it allows to spread budgets more evenly and maximises the expenditure elsewhere.
Store & Secure self-storage have a service promise that our prices and services will not be beaten elsewhere. Contact us today for the best prices available for storage units in Bournemouth and storage in Basingstoke.
Flexibility
Business storage units provide the flexibility of being easily scalable. This gives new start-ups and small businesses the opportunity to grow or shrink, to the demand of their business. If the demand capacity increases, so can your storage space, and it is the same vice versa. In addition, commercial storage units are flexible in terms of when you can access your space. Most storage companies will allow you to access your belongings 7 days a week. So for those who have little time or work late on weekdays, there is still the flexibility of accessing your business storage in Basingstoke or Bournemouth on the weekend.
Extra level of security
Storing belongings and items in a business storage space is one of the safest methods of storing. Commercial storage units provide extra layers of security which would not always be available at home. CCTV surveillance, alarm systems, sturdy padlocks and are all security features which should be expected of a self-storage company.
At Store & Secure, Secure is in our name! And of course, you can trust us to keep your belongings safe. We have CCTV security which is monitored by staff 24/7, for full day and night coverage. Both our storage units in Bournemouth and storage in Basingstoke are protected/fortified by a first-class alarm system which keeps our premises safeguarded throughout. Get a quote today for your nearest Store & Secure and say hello to secure storage and guarded facilities.
Reduce clutter
Another prime advantage of using commercial storage units is that extra space is liberated. Often, small businesses or start-ups will have a lot of excess stock, paperwork, equipment or holdings, which take up most of the available space. Having a business storage space allows belongings which aren't required daily, to be neatly stored away.
Business storage units are also ideal for storing inventory, archives and old office furnishings or appliances. In particular for office re-location or business expansion, items can be kept safely until they are needed. As for those who manage their business and work from home, freeing up that extra space will provide a dedicated workspace to carry on business as usual.
How self-storage can be used for start-up businesses:
Start-up businesses can use business storage units for a number of business purposes. A few examples of this include:
Online businesses looking to store stock
Handymen or contractors looking to store expensive tools and equipment
General business storage space
Businesses who need a cheaper alternative to renting
Arts and crafts businesses who need to store raw materials and products
Theatre companies looking to store props, backdrops, lighting, sound equipment or costumes
Home stagers who need to store furniture in a secure environment
Looking to make the move to commercial storage units?
If you are looking to make the move to commercial storage units, or perhaps you are interested in business storage in Bournemouth and Basingstoke, contact Store & Secure today. Get in touch by calling or emailing your nearest local branch and a member of our friendly team will take care of your self storage needs.