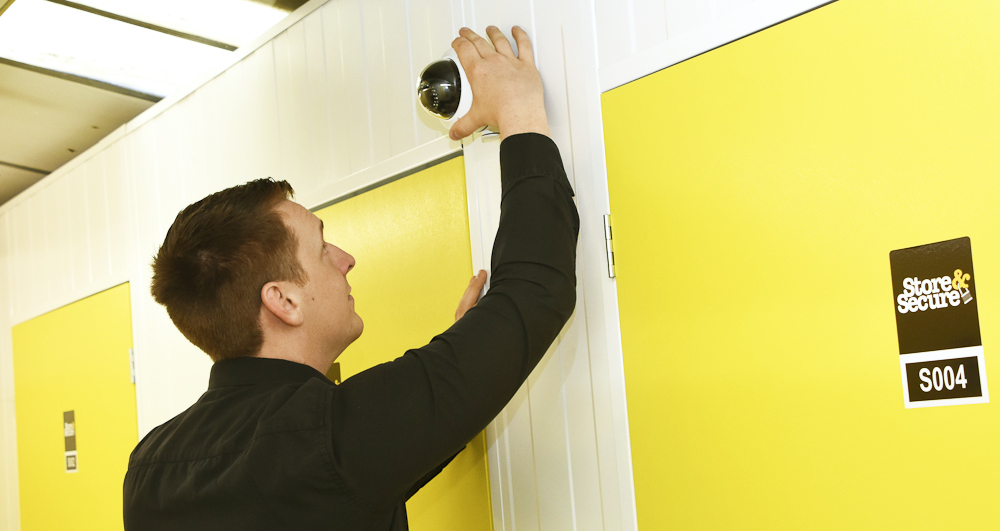 With the opening of our additional 7,000 sq feet of self storage units in our Bournemouth facility, we have beefed up its 24/7 security with an additional eight CCTV cameras – to make sure your home and business storage is ultra-safe!
We take security very seriously in both our Bournemouth and Basingstoke facilities… you can read full security details here, but in short:
•  Digital CCTV covers all the main access points to the storage area; constantly monitored throughout the day then during the night by an external security company.
•  Facilities are staffed 7 days a week.
•  Staff trained to monitor all security services.
•  Facilities monitored by external security company after hours.
•  Staff walk-around before reception opens and closes.
•  Daily store patrols by staff.
•  Fire & smoke alarm system throughout the store.
Learn more about our personal storage in Basingstoke or business storage in Bournemouth by calling our friendly team on 01202 520 220 (Bournemouth) or 01256 444 455 (Basingstoke).