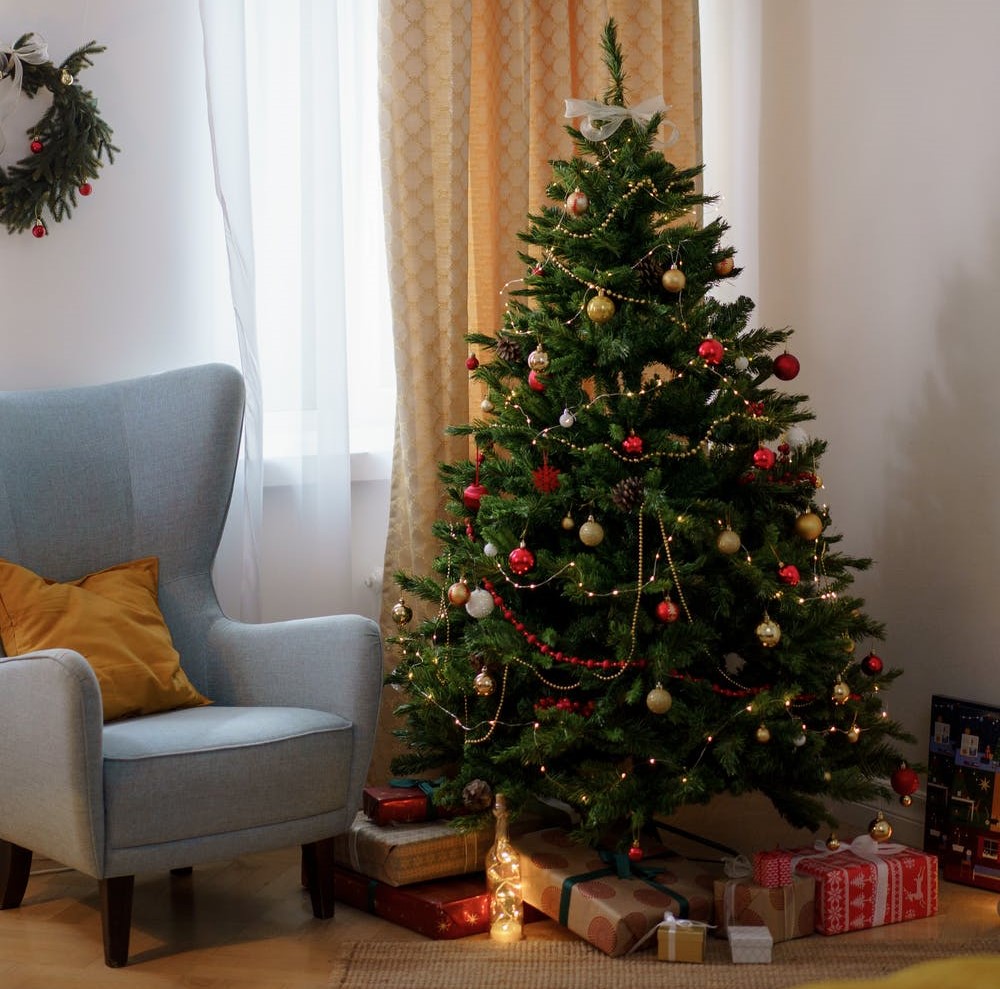 Christmas can be a stressful time of year. You need to coordinate gifts for friends, family, and work Secret Santa. There are visits from various loved ones, finding them somewhere to sleep and store all of their possessions – and that's before you think about the decorations! Anything that can make this time of year easier is always welcome and storage is one way to declutter your house and mind this December. A self-storage unit will provide plenty of solutions to those festive problems, having that extra space available for you to fall back on means that you can enjoy the holiday and all of your hard work!
Make Space for your Loved Ones
Your spare room may well have become a home office recently but Christmas means that you will want to use it for its original purpose. A holiday storage unit allows you to hide that extra desk and chair, and even the big bookshelf, to make room for the spare bed that you will need. If you have lots of extra friends and family staying, you might even need to make use of your living room. Using self-storage to hide away unnecessary extras may be useful for you. If you find that you need those items, you can always pick them up seven days a week from our self-storage in Bournemouth, Poole, or Basingstoke.
Hiding gifts
Keeping gifts hidden from your loved ones can be quite the task. Children love to hunt around for presents and if it is something large, like a bike or games console, it can be very difficult to tuck away. Likewise, if you are hiding gifts from an older family member or partner, then you need somewhere secure to put those smaller, heartfelt gifts.
Be reassured that your holiday storage doesn't have to be the back of your wardrobe, using a self-storage unit means that you have a safe place to put your presents, away from prying eyes. We also know that you spend a lot of money on gifts each year. At Store & Secure we do the utmost to keep your possessions secure, with 24/7 CCTV, so not even Santa can get them!
Get innovative with your wrapping space
In the lead-up to Christmas, you might need some time to spread out with all of your wrapping paper and get all those gifts ready for the big day. Our self-storage units (if you've got one big enough!) can be a little place for you to do just that and then leave the gifts there, avoiding all suspicion. Don't worry, our staff are available seven days a week, so you will always have someone nearby if you need them.
Storage isn't just for Christmas
It's hard to let go of that festive spirit and once the New Year begins, we are faced with one more problem, where do we store all the decorations? That's where your handy holiday storage comes in. You might need to return your desk to its rightful place in the spare room but it's better if the box of lights doesn't join you. Or the six-foot Christmas tree. Using a self-storage unit can benefit you all year round, storing those decorations securely and without damp. This means you can save yourself a bit of money on decorations next year and keep that clutter out of your way.
Storage for all
You might not have that much to hide away this year, or you just need to pack away some old things to make space for the new. In which case, you could opt for a locker instead of a whole self-storage unit. Lockers provide a cheaper option for the festive period, therefore reducing your costs at an expensive time but also reassuring you that you have your expensive gifts out of the way and secure.
If you're a business owner and you need to make space for your Christmas stock in-store, consider using one of our business storage spaces to alleviate some of the stock that can wait until next year. If you need to store Christmas print, decorations, and stock until then, you can do that too, having self-storage units near your business allows you to flexible when you need to be. You can access our storage units seven days a week, so we will be there whenever you need us.
If you are looking for amazing rates on holiday storage units get in contact with us at Store & Secure today. Our self storage in Bournemouth and Basingstoke is affordable and available on a flexible basis, meaning no long-term commitment! All our self-storage units come with their own key and are open 7 days a week. Get a quote for storage from as low as £5 a week.