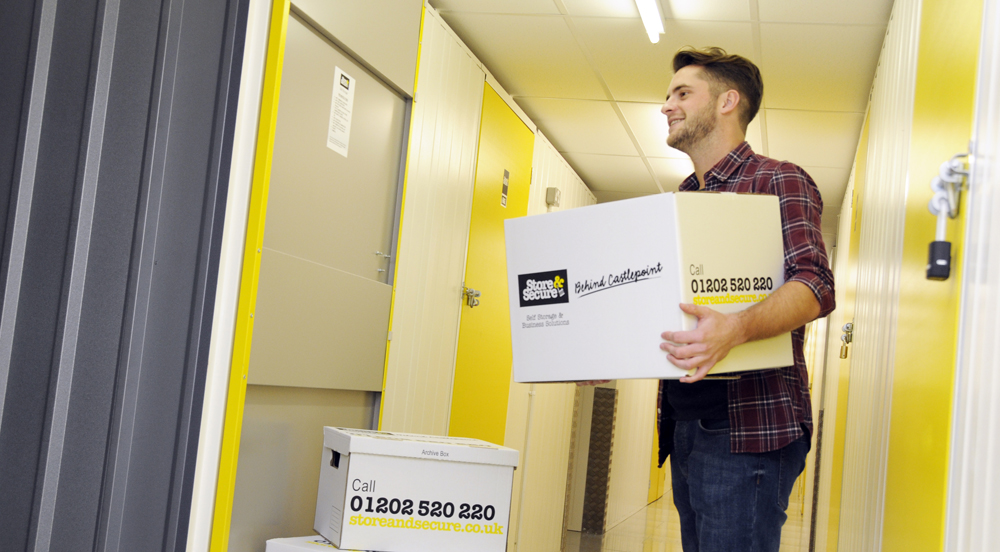 Exam time is nearly over and it's time to start planning your next move. Whether you are going home for the summer or sorting out your accommodation next year, read our top reasons why student storage in Bournemouth can be a smart solution.
Self Storage saves you hassle going back home
Summer is your time to relax after the stressful exam period. Who wants to start their holiday dragging all their heavy text books home and back again? Student Storage lets you keep all your personal belongings in a safe place, ready and waiting for when you start the new academic year.
Store your outdoor and sports equipment
University is a great time to get involved in sports social clubs and societies. Whether you're into skiing, surfing or quidditch, there is social group for you. But student accommodation can be cramped and you may have less space than at home. University storage can be a great way of keeping all your sports gear close to hand when you need it.
Personal storage is convenient
You are the keyholder to your unit and you may access your unit at any time during the stores opening hours. Our self storage in Bournemouth is located behind Castlepoint, which is easy to reach on local bus services.
Self storage is safe
Our storage unit sites are fully staffed, 7 days a week. Digital CCTV constantly monitors all the main entrances to the site and we have the latest smoke and fire detection systems to keep your possessions protected. Our self storage security may be safer than leaving your valued possessions alone in your empty student house all summer!
Affordable storage
We understand that money can be a concern when you are on a student budget. If money is tight, why not consider sharing a self storage unit with a housemate or friend to save money? We also offer introductory discounts for all new customers.
Get a quote
If you are interested in university storage in Bournemouth or business storage in Basingstoke, contact us now for a quote or call us on 01202 520 220 (Bournemouth) or 01256 444 455 (Basingstoke).