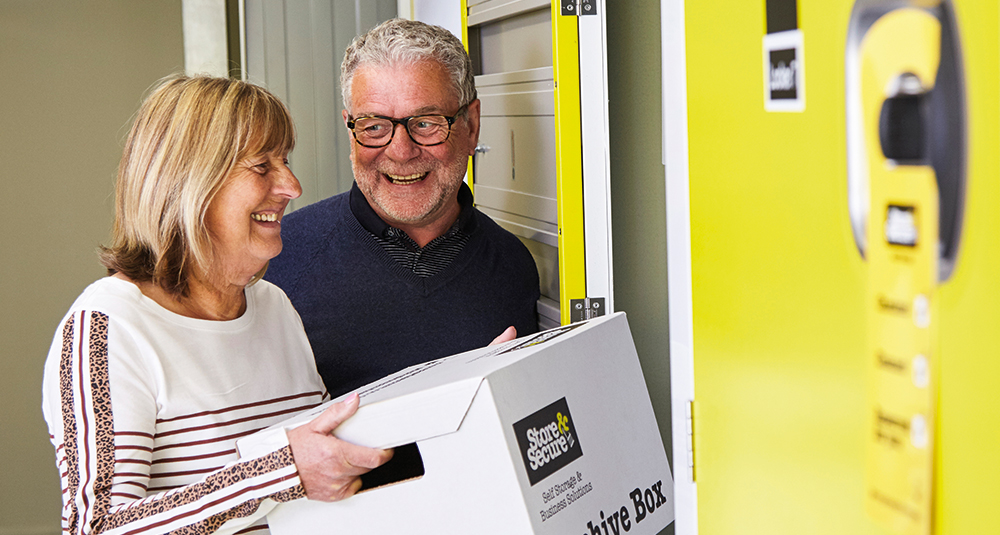 Are you wasting time maintaining a family home after your kids have grown up and moved out? Are rooms and unused possessions collecting dust? After a certain age you may consider downsizing your home for retirement. Placing your extra things into a self storage unit can make things more manageable and enhance the quality of your life, giving you extra time to do things you enjoy.
Retirement brings the freedom to finally organise your life's worth of things, decide what is important to you and free yourself from the years of clutter that you've not had time to deal with in the past. So that you can reap the benefits and enjoy the adventurous or peaceful retirement you promised yourself. Here are 4 of the ways self-storage units help you to downsize your home for retirement.
Lower living costs
Downsizing your home for retirement often reduces your maintenance costs such as council tax and utility bills. A smaller property will require much less heating and has less room for maintenance issues. The financial benefit of moving to a smaller residence can't be understated, and the leftover pennies will allow you to splash out on other things life has to offer.
If you are struggling to part with memorabilia or have items of worth you want to keep safe elsewhere, a self storage unit allows you to move somewhere smaller without all the keepsakes cluttering your space.
Live where you want
With the extra money from downsizing, you have the option to live wherever your heart desires. This could be at home, overseas, or both, if you choose to have a holiday home. By downsizing you are opening up a world of places to settle down and enjoy your retirement. And if you choose to invest in a self storage unit, you can feel safe knowing your extra possessions are being kept in storage near you – or at home if you are abroad – without having to pack any extra luggage. At Store & Secure we offer holiday self storage units, which are ideal for either long or short trips.
Release equity
Self-storage units give you the availability to sell your large family home whilst still keeping your most loved possessions. Whether you choose to buy the retirement home of your dreams or splash out on travel, downsizing your home for retirement and transferring your belongings to a self storage unit will result in a sizeable lumpsum. It is up to you what this money is used on and can be for treating your grandkids, as a cushion for retirement life, or saved for a rainy day. Most importantly, knowing it is there can be a great comfort as you ease into retirement.
Free yourself of clutter
Downsizing your home for retirement with a self storage unit is the perfect opportunity to reduce the clutter in your life. Donate, recycle or give away things you no longer want or need so that you are narrowed down to only your treasured possessions. Decluttering is often a therapeutic process allowing you to feel a sense of accomplishment, letting go of things that are no longer serving you. Once you've narrowed down your personal belongings and prepared your furniture for storage, you can choose a storage unit size suited exactly to your needs.
If you are downsizing your home for retirement and want to find somewhere to keep your extra possessions, our self storage units at Store & Secure can help you. Whether you are moving home or need long term extra storage, Store & Secure Poole, Bournemouth and Basingstoke offer hassle free storage units from just £5 a week as well as the packing materials needed to move your things at our box shop.
You can trust your things will be safe and secure, with 24 hour CCTV, a unique lock, and trained staff on site seven days a week. Contact us today for a quote for self storage near you, or answers to any questions you may have.